GIFT Box "Crane"
Regular price

£0.00

Sale price

£85.00

Unit price

per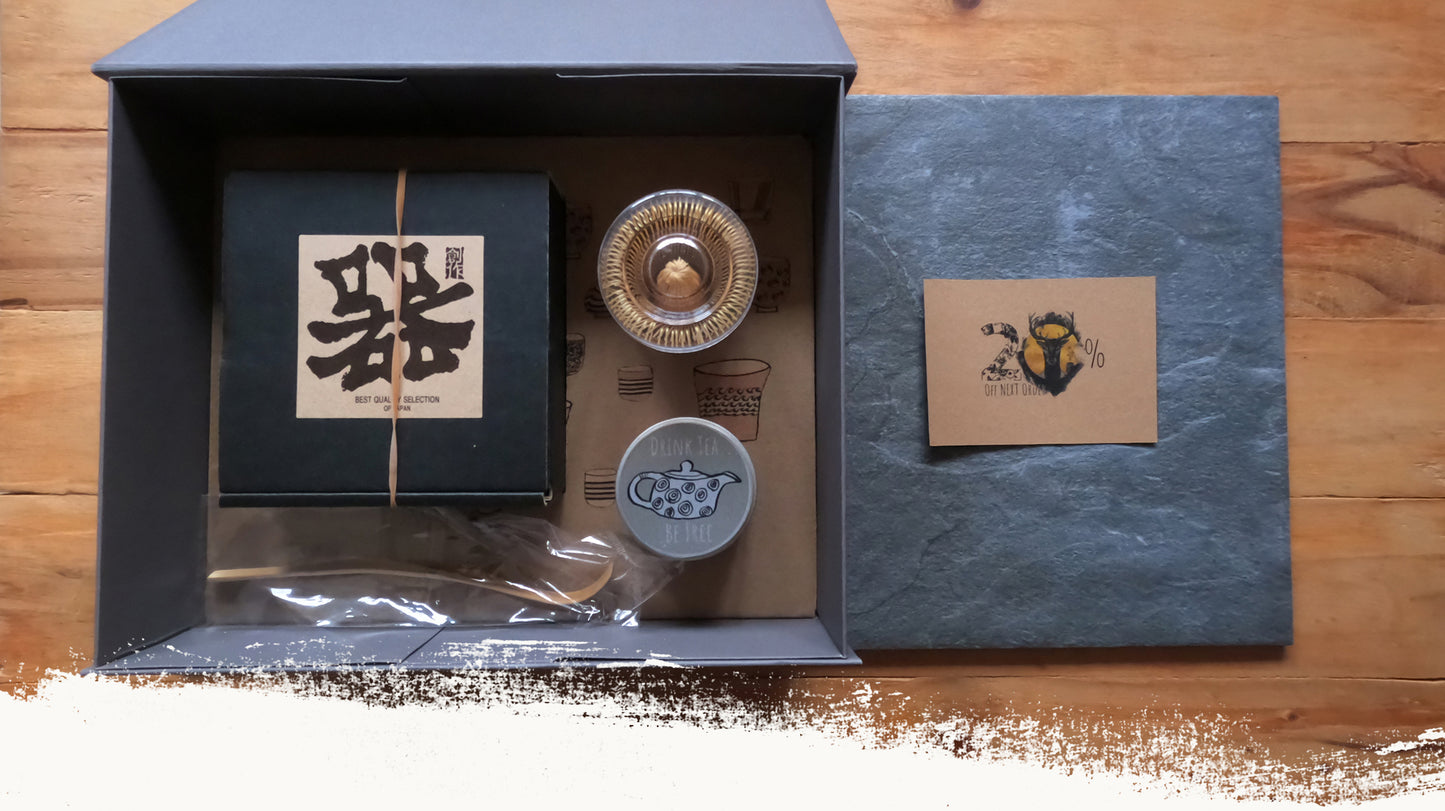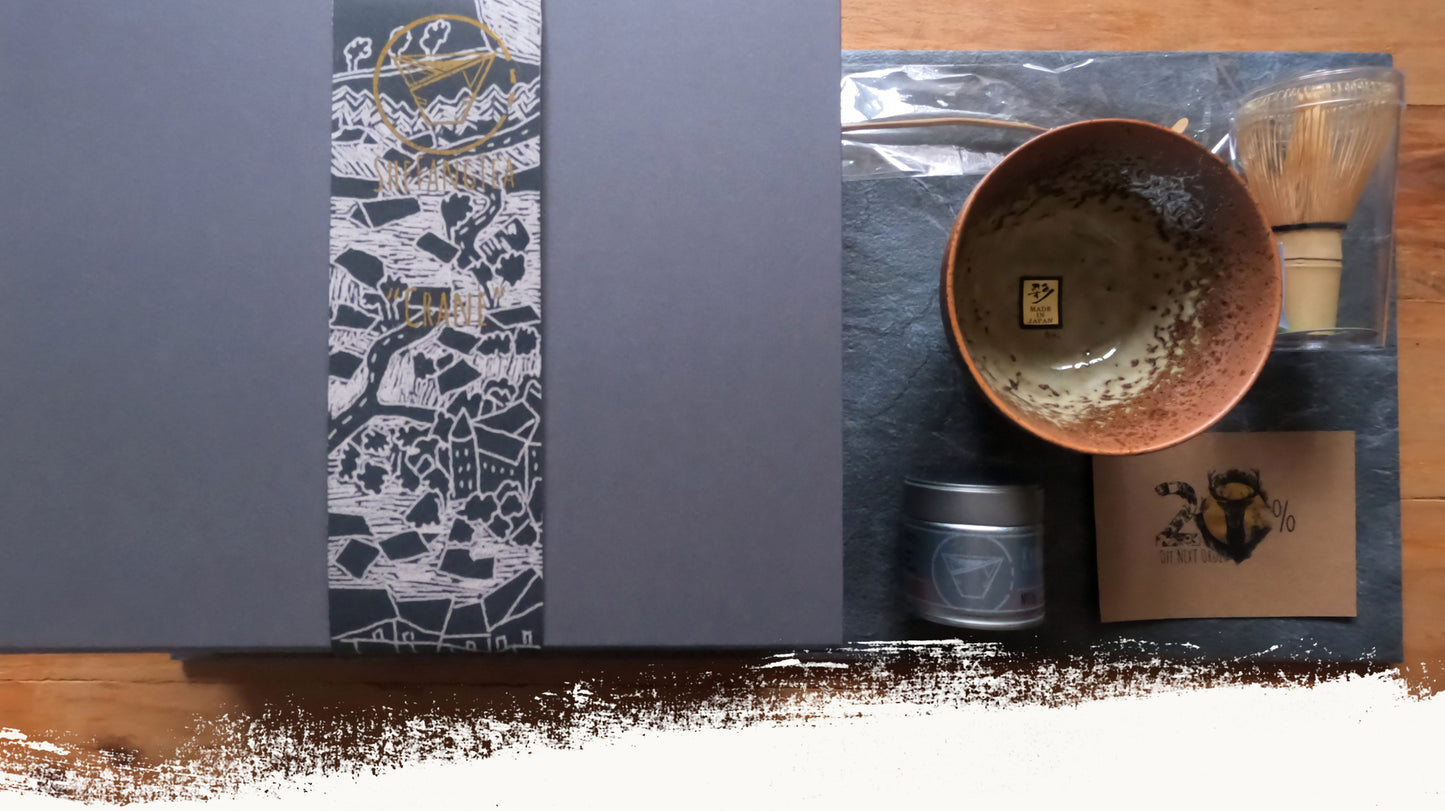 What is in the BOOOOOX ?????

Chawan (tea bowl) 13 x 8 cm / Choose from "Chiyo" or "Uzushio"
Chasen (bamboo tea whisk) with 80 bristles
Chashaku (bamboo tea spoon) for stylish dosing of the Matcha
30g Tin of our Ceremonial grade Matcha Tea
Voucher for 20% off next order
Our Matcha bowl set has all the essential tools for you to make a great matcha bowl each morning & afternoon. All is authentic and made in Japan.

"CHIYO" means thousand years in Japanese, so we expect you to whisk for as many :)
Inside Story
How to whisk like a PRO!
Heat the chawan and the chasen with very hot water, discard the water after about 1 min.
Sift 1-2 tsp of matcha tea through a fairly fine strainer - this creates smoother foam and prevent lumps.
Pour roughly 60 ml of 75 C water over the tea and whisk (from bottom to top) when the foam begins to form, raise the whisk carefully.
Enjoy!