Grade: Exceptional, marvellous, organically grown
Regular price

Sale price

£12.55

Unit price

per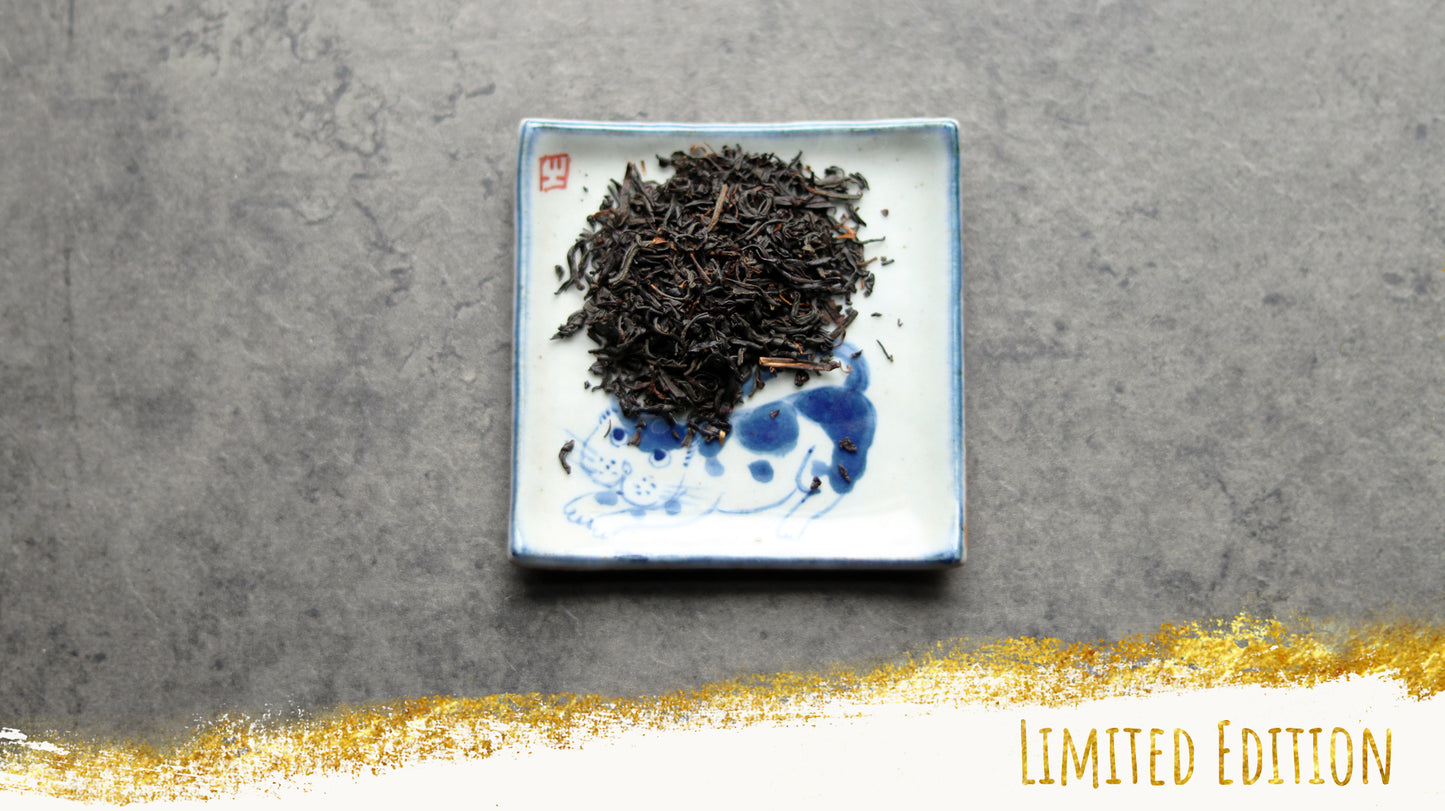 South Korea, Jeju-do, Seogwang Tea estate

Jeju Island is South Korea's largest volcanic island. It has an oval shape with a beautiful big mountain Hallasan (1950m) in the center. Tea has been brought here in 7th century, but around 14th century due to political change confucianism & Buddhism was banned and temples and plantations were abandoned & destroyed. After independence in 1945 the cultivation of tea has reborn. This is a unique black tea from Seogwang tea estate. Traditionally Korea produces mainly superior green teas but in recent years a wonderful black teas are on rise.
Ambience

DRY LEAF: Curly little leaves of aubergine colour with sharp pointy edges and plentiful golden buds, releasing divine aroma of cherry blossoms, sweet honey and wood.
INFUSED LEAF: Small & sleek, twisted leather brown leaves breathing out the scent of sweet warm pears, cantaloupe melon & cinnamon.
LIQUOR: The cup has a bright marmalade colour. The aroma of cherry blossoms mingles with warm sticky pear & cinnamon. Cup is rich, sweet, smooth and full. Strong cinnamon after-taste with absolutely no acidity and a little "pick me up" astringency.
"Litlle Poetry" by JD
"You struggle, trying to get through all the spiky raspberry bushes
They are ripping your skin and clothes
You know why are you doing this; there is only one; only one like that.
But these small, brown twisted spikes of dark brown bushes are everywhere you look...
Where is the end?
You doubt, thinking you lost your way, but your nose takes over and guides you
Through more and more, like a hound, sticky and sweet blood leaking from your wounds
Finally, you see the light, the smell is irresistible and the meadow opens up
You fall on your knees, then on your back and inhale deeply
Lying between honeysuckle, orchids, and various herbs you look at the one single red rose in full blossom. You smell her, she is sensual
You found it, you have found your magical meadow again"