Cultivar: clonal variety AV2,P-312
Grade: Exceptional, elite, 1st flush, organically grown
Regular price

£0.00

Sale price

£14.50

Unit price

per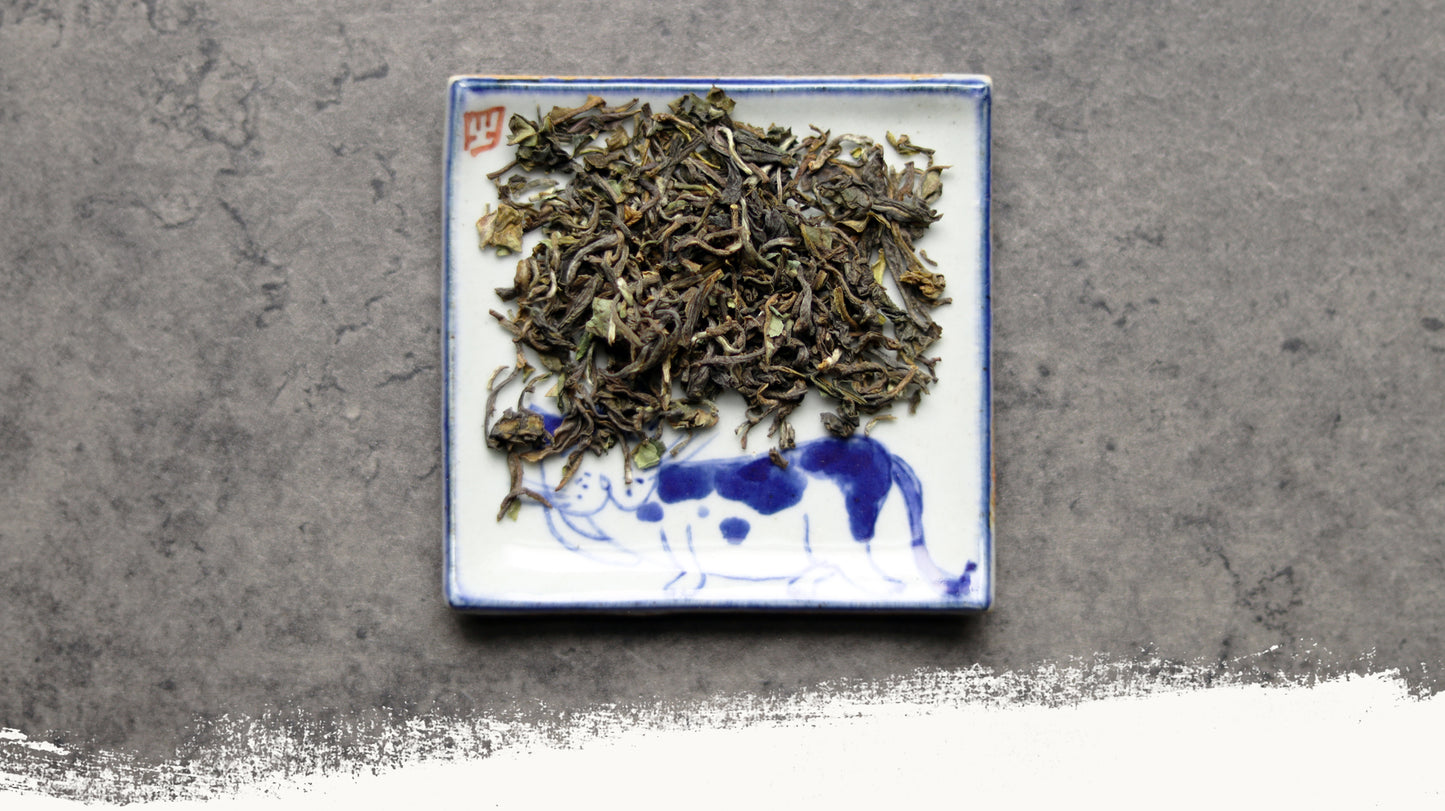 India, West Bengal, Darjeeling, Mirik Valley, Singbulli Tea Estate

Tea garden of Singbulli which translates as "Refuge of Lions" lies on west side of Darjeeling just a little down the stream from our beloved Gopaldhara tea estate in the dazzling valley of Mirik. Mirik has one of the highest terrain in Darjeeling reaching an elevation from 1676m up to 2133m. When you arrive to Mirik your jaw will possibly drop as this is one of the most beautiful, picturesque area in Darjeeling. Tall pointy trees, crystal clear lakes, black mustangs and lots and lots of tea gardens scattered all around. Between these tea gardens a serpentine road leads up to the ancient monasteries and beyond. Singbulli tea estate is certified organic.
Ambience

DRY LEAF: Beautifully dried leaves ranging in colours from bright emerald green to light yellow & brown including plenty of silver buds. Strong fragrance of osmanthus flowers, fruit and the classic & always presented petrichor.
INFUSED LEAF: Wet leaf gives a various shades of greens & yellows with a little reddish hues on corners, the leaves are little crushed but very beautiful to look at. Aroma of herbs, wet wood and spice raising from the cup.
LIQUOR: Bright gold apricot cup with a fresh flowery bouquet of spring tulips, daffodils & osmanthus. The mouthfeel is extremely well balanced, bright, juicy and brisk. Floral notes are mingling with well ripe gooseberries, hints of wood and crushed roasted almonds. You can find plenty of astringency & little acidity in this little cup. This tea is a pearl.
"Litlle Poetry" by JD
"Strong, green to yellow hues of broken air
Shooting down into dry pile of silvery hay
He sleeps in the middle, the soul bound wanderer
Breathing in and out the delight air, so fragrant and fair..
A vivid smell of osmanthus flowers,
reminds him of her, they used to be lovers.
Her lively, powerful and clear almond eyes,
the gooseberry hills, the rain, petrichor and lies..."