Cultivar: clonal variety AV2
Grade: Exceptional, unique, 1st flush, organically grown
Regular price

Sale price

£9.20

Unit price

per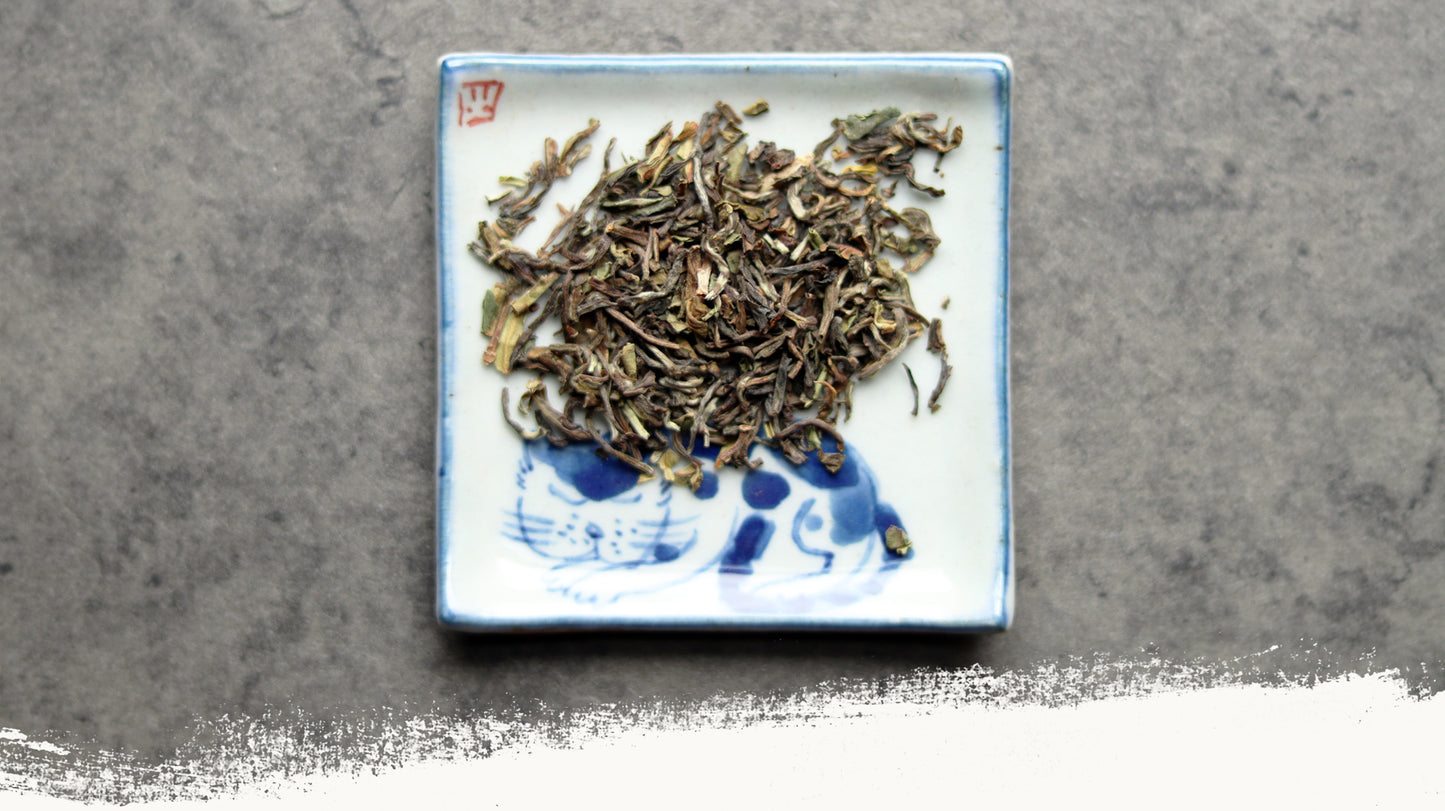 Nepal, Dhankuta district, Hile town, GuranseTea Estate

First tea plantation started in the eastern districts of Nepal in 1843.
Guranse Tea Estate, which is probably the highest tea garden in the World, reaching from 1005m-2195m above sea level, is nestled on the verdant hills of Eastern Nepal in Hile region, Dhankuta at the foot of Mt. Everest. The tea grown here is 100% organic as these hills with their elevation provide just the right combination of sun, shade and rain to create such exquisite tea organically.
Guranse Tea Estate is organic certified with Nasaa, Jas & Iso and with 95% women workers the estate is helping to pay for children's education and teachers salary.
Ambience

DRY LEAF: Wonderfully furry silver buds and silvery-green leaves are small and a little broken but they are bright and fresh. Dry nose fragrance is very floral, sweet with herbs like coriander, thyme & sage.
INFUSED LEAF: We leaf looks more unified green with a gentle aroma of wood, hay and coriander.
LIQUOR: The cup is bright & clear with amber yellow colour. The floral & herbal aroma is steaming up. Mouthfeel is very brisk and delicate with syrupy like texture. Notes of soft peaches, wild herbs, earth and wood are present in the cup. Aftertaste have a powerful zing with outburst of dry herb. This tea is absolute gem.
"Litlle Poetry" by JD
"A strike of lightning, over the mountains, forests, and teas bushes,
The distant noise of cicadas, birds and bugs brings only one message
"The rain" - the rain is coming
The land wakes up with the first drop, thunder strikes again...
The dreadful hotness is gone
You run....you run between the drops, waving your hands in the air, soaked,
Your sandals broken and muddy
You open your mouth wide towards the sky, catching all the goodness
You smell the soil, the dust evaporating from buttery earth mixed with aromatic sage and dried herbs
Salty, powerful, vivid and alive refreshes you and you feel happy
Your next shower may be in months....."