Cultivar: Assamica hybrid
Grade: Traditional class FTGBOP - organically grown
Regular price

Sale price

£3.50

Unit price

per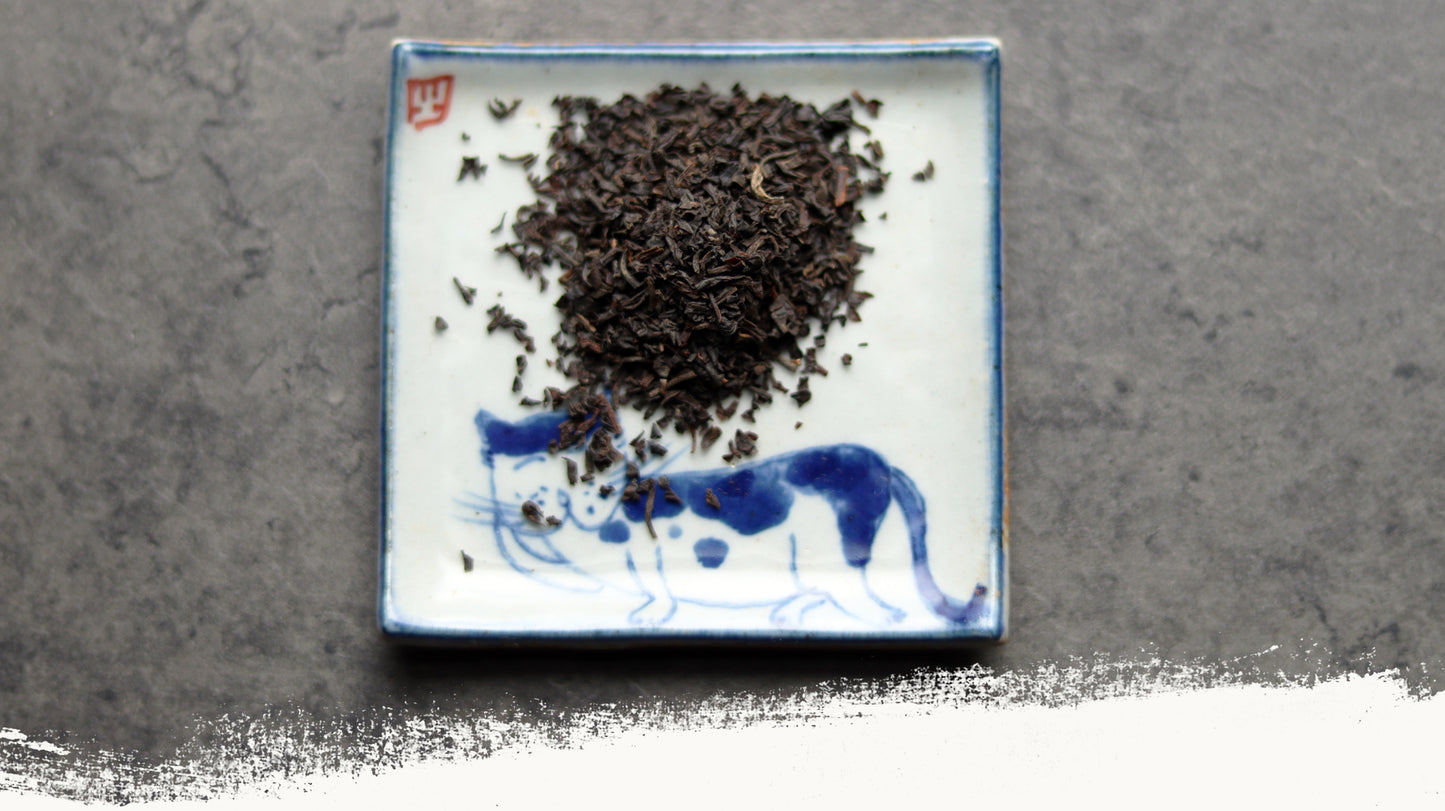 India, Upper Assam region, Cheraideo Purbat Tea Factory

Cherideo Purbat Tea Estate is found at the foot of the Arakan Yoma mountain range. The rolling hills runs over 600 miles from Assam to Myanmar. The estate is owned by the Darjeeling Organic Tea Estates Company.
The garden is nourished by streams that quietly enriching the soil and the tea bushes that produce fantastic strong, full bodied teas. In keeping with their organic and bio dynamic system of farming, the garden produces environmentally conscious teas.
Ambience

DRY LEAF: Small broken leaves of dark-burgundy colour, releasing a fragrance of apple blossoms, dried sweet prunes, herbs & honey.
INFUSED LEAF: Deep red-brown sleek broken leaves with an aroma of malt, fruit and cocoa.
LIQUOR: The cup has brilliant bright crimson colour with fresh golden rim. Floral aroma & sweet notes rising from the cup. The mouthfeel is sweet, round and silky in the mouth with a notes of dried prunes and forest honey, followed by cocoa and burnt toast. Aftertaste has pleasant astringency & a little acidity.
"Litlle Poetry" by JD
"Robust, bold and intense, someone may describe him as that,
while he is a man of medium build, burgundy skin and
a touch of lightly twisted honey-golden hair.
When he walks through the village towards the malty river,
he feels warm in his heart. He sits on the shore as any other day,
watching the river fly by. It feels as he has all the time under his command.
A spicy and fruity fragrance is being carried from the nearby trees.
Oh, the sweet cherry & lemon and cinnamon
trees melting together with the earthiness of Dihang river & his enriched,
balanced soul.
He inhales it all with his huge nostrils... its a bliss...
as it was yesterday and will be tomorrow."