Cultivar: Assamica hybrid
Grade: Traditional, Basic
Regular price

Sale price

£3.20

Unit price

per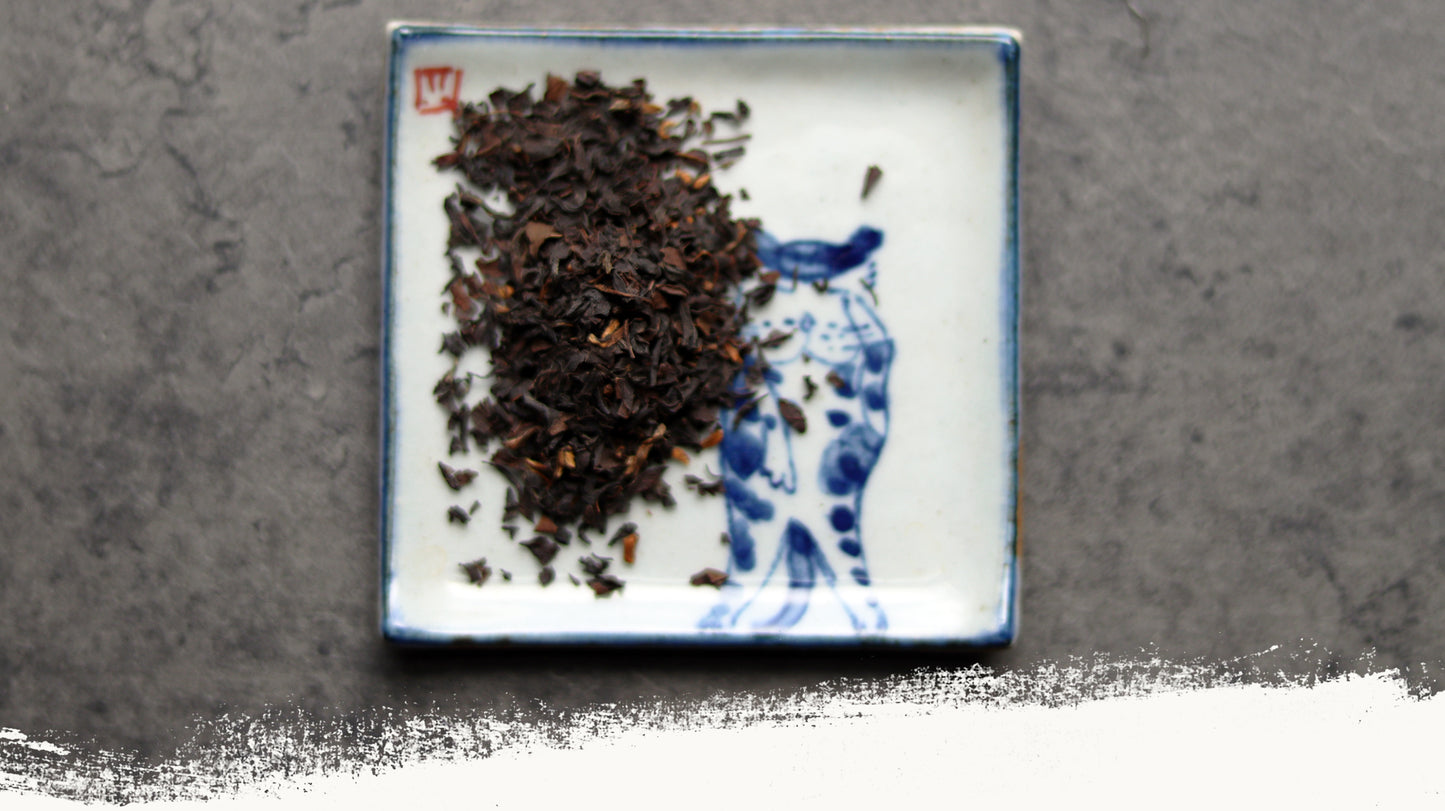 India, Assam, Charaideo district, Sonari town, Mangalam Tea Estate

In the far north east corner of India lies Assam and it's plantations scattered along the Brahmaputra River which starts in Tibet. The river valley receives more rainfall per annum than any other location on earth. Teas from here are known for their depth of flavour, heaviness and maltiness. The grade of this Assam is Flowery Broken Orange Pekoe, which means broken leaf – an excellent grade for creating Masala Chai or for those who likes to dip their biscuits in rich, heavy, malty liquor with some astringency.
Brewing Method:

Ambience

DRY LEAF: Leaf is broken Orange Pekoe, deep brown and coppery in colour with an abundance of golden buds, releasing a fragrance of scorched earth, spice and wet forest floor.
INFUSED LEAF: Infused leaf is deep brown. Aroma of heavy earth, spice and citrus raising from the cup.
LIQUOR: Liquor is bright ruby in colour with a shimmering golden rim. The cup is full bodied, rich and complex. Notes of shortbread, malt & spice such as clove and cinnamon are vividly present. The after taste has little astringency, no acidity and long lasting finish.
"Litlle Poetry" by JD
"I am broken, I am brown
Ready to mingle with a crime
I am mossy and bit bossy
With a hint of wood, robust, and very glossy
Take me not alone, I am better as a pair
With a piece of lemon, milk, or Masala Chai...
I am super rare"