Grade: Supreme quality, Wild and amazing
Regular price

Sale price

£13.50

Unit price

per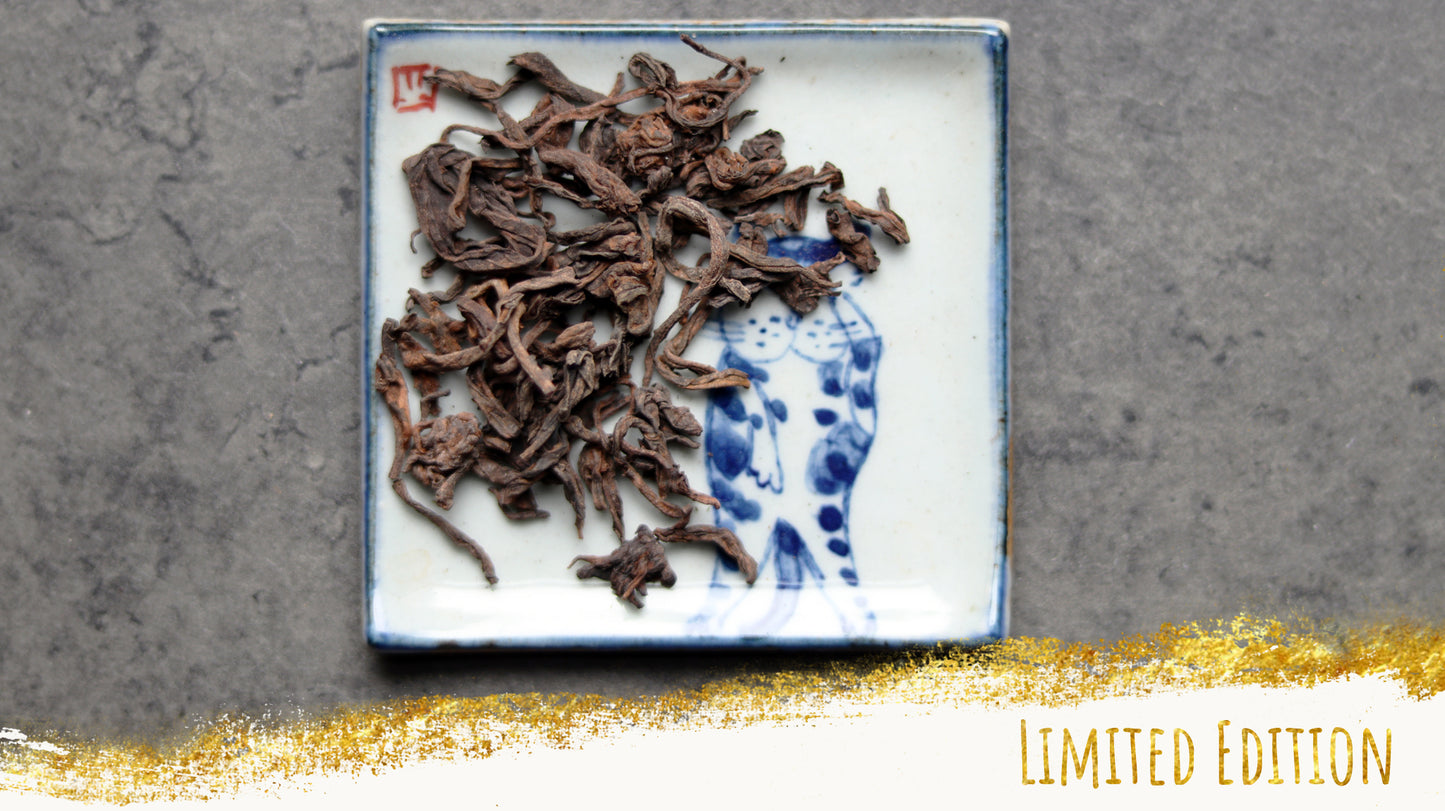 China, Yunnan, Pu'er area, Menghai, Xishuangbanna, Bada mountain

The most famous growing locations for Pu Er tea lies in Yunnan, Menghai county - Xishuangbanna in which the mountains of Nannuo, Bulang & Bada shelter the wild ancient Tea trees, some more than 2700 years old. Bada mountain has around 80 thousand wild ancient trees scattered around.
Teas from Nannuo are more floral and clean in taste compared to Bulang or Bada. Bulang teas are more intense and spicy and Bada teas are intense and sweet with wild notes.
Dai people have been living around Bada mountain for thousands of years and they know exactly how to care, harvest & prepare the best Pu Er tea from the ancient tea trees.


Brewing Method:

Ambience

DRY LEAF: Large, chunky leaves & stalks of chocolate colour with dust like appearance. Fragrance carries an intense notes of earth, dried wood bark, mushrooms and leather.
INFUSED LEAF: When wet, the leaves turn to dark chocolate brown almost black colour. The fragrance carries an intensive notes of decaying wood, compost and sweet molasses.
LIQUOR: Cup has a brilliant scarlet like colour with treacly thick consistency. Aroma is sweet, fruity & woody with a freshly oiled leather. The mouthfeel is full bodied, buttery and coarse with gentle notes of dried mangoes, cocoa, almonds & liquorice. After-taste is smooth and toast/malt like. There is no acidity in the cup and no astringency. The tea is well balanced, smooth and sweet. Only for Gourmet people :)