Cultivar: Yabukita, Organically grown
Grade: Magnificent, fantastic
Regular price

£0.00

Sale price

£5.50

Unit price

per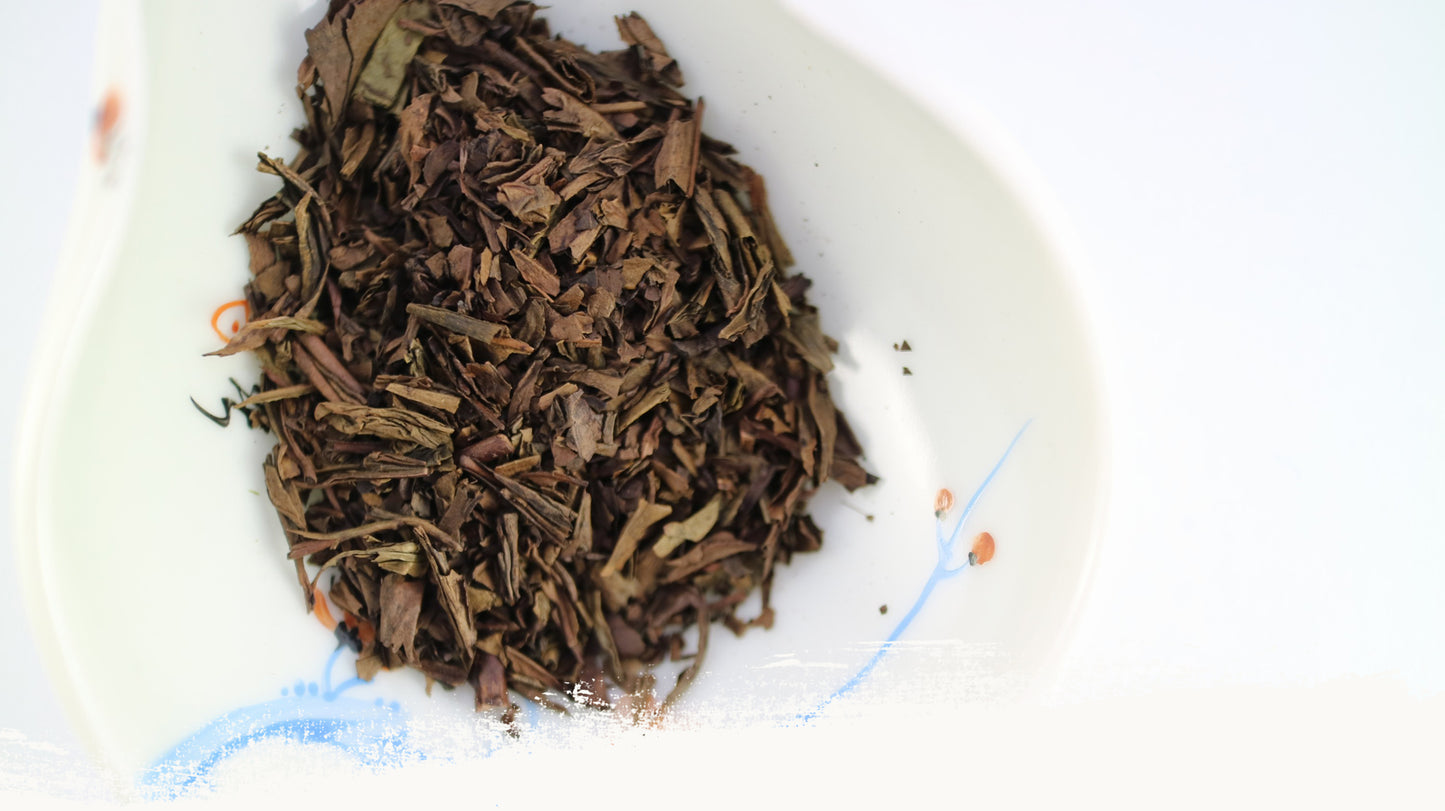 Japan, Shizuoka prefecture

Hojicha is customarily produced from the sun-grown Japanese green tea known as bancha, which is typically harvested from the tea plant later in the season, after the first and second flushes of tea. Hojicha emerged in 1920s Kyoto, when tea merchants began roasting leaves over charcoal. Nowadays many producers of Hojicha use a spinning drum roasting method, as is commonplace in the roasting of coffee. The roasting process has a decaffeinating effect on the leaves, making Hojicha a tasty low-caff alternative for tea enthusiasts, tea grannies or tea kids.
Brewing Method:

Ambience

Leaf: Deep burgundy to brown bigger flat leaves and stalks, cut into uneven pieces. Aroma of roasted green tea with woody and nutty notes and hints of sweet floral bouquet.
Infused leaf: Infused leaves are deep brown to black in the colour. Camphor, toasted bread, spinach and dark chocolate aroma is slowly rising from them.
Liquor: Deep red and clear liquor with delicately sweet bouquet aroma. Mouth-feel is buttery-like with a presence of vanilla, roasted nuts and toast. Fresh vegetal undertones are hidden behind the strongly molasses-like toasted flavours. No astringent and low in caffeine.
"Litlle Poetry" by JD
"Granny slurps, black stalky leaves,
They stick pleasantly in her teeth.
It's almost midnight, but she doesn't mind
With this tea she isn't going to fly
Strong and dark, roasted and deep
Clear and sweet, as her buttery feet
A bit of camphor, spinach and toast
Makes her feel young, not like a forgotten ghost"