Grade: Traditional, wonderful
Regular price

£0.00

Sale price

£6.50

Unit price

per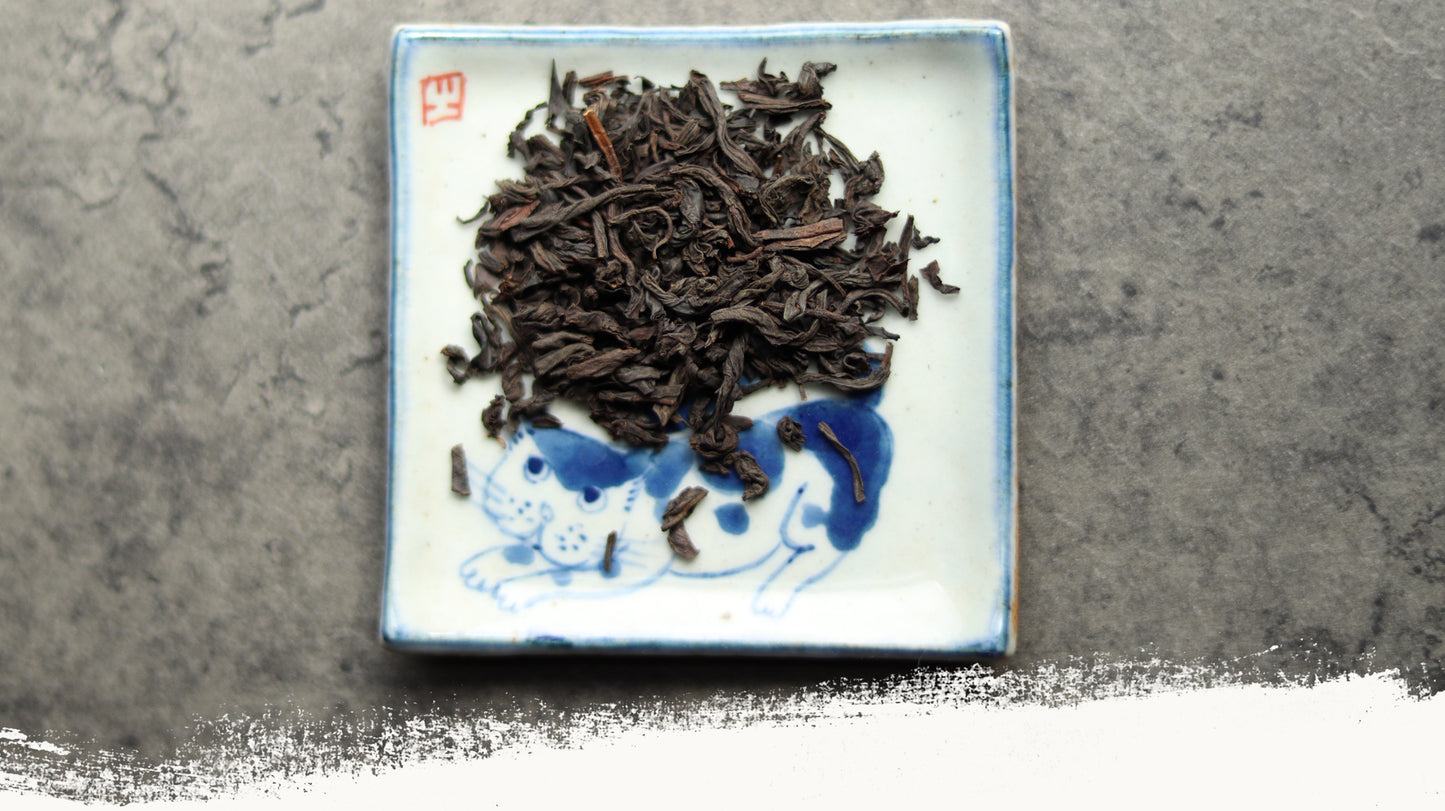 China, Fujian, Wuyi mountain, Tong Mu village

Traditional Zheng Shan Xiao Zhong alas "Lapsang Souchong" is lightly smoked black tea. It is made in summer from 2-3 leaf and it's produce in protected, natural area deep in a mountain valley of the Wu Yi Shan, Tong Mu village and around. The leaf is essentially given a 'cold smoking' during processing, which gives this tea a lightly-smoked character while maintaining it's flavour. Zheng Shan Xiao Zhong is produced in limited quantity each spring. It is beautiful, light and very refreshing.
(Classic "Tarry Lapsang Souchong" is a heavily smoked tea produced for export only and is made from "already made' black tea (that is sent to the smoking sheds from other places in China) which is given a hot smoking to impart the thick tarry taste).
Ambience

DRY LEAF: Short, twisted dark anthracite tea leaves of even size with matte finish. Lovely fragrance of pine wood & incense.
INFUSED LEAF: Dark leathery-like sleek leaves with an aroma of moist forest ground & pine wood.
LIQUOR: Clear, deep crimson colour liquor with bright green rim. Aroma of sandalwood & smoked pine bark. Mouthfeel is rich and textured with notes of pine wood, dark chocolate and stewed berry jam. Aftertaste is short and smoky and there is a presence of sweet acidity and a little of astringency.
"Litlle Poetry" by JD
"A simple wooden hut, under the snowy peaks
Its fireplace is its heart.
The fire is just finishing and a big heavy cloud of smoke fills the dark room.
You do not mind, you love the smell of pine.
Warm, wrapped up in sheep skin and his arms, you read the tattoo on his hand over and over again "Talisker"
His beard tickles you on your nude shoulder, while he leans over to pour you another cup of Lapsang Souchong
You can smell cloves from him, which gently mix in the air with pine smoke and burnt charcoal
You feel safe, you feel loved"