Grade: Imperial grade, Exceptional, Grand cru
Regular price

£0.00

Sale price

£14.50

Unit price

per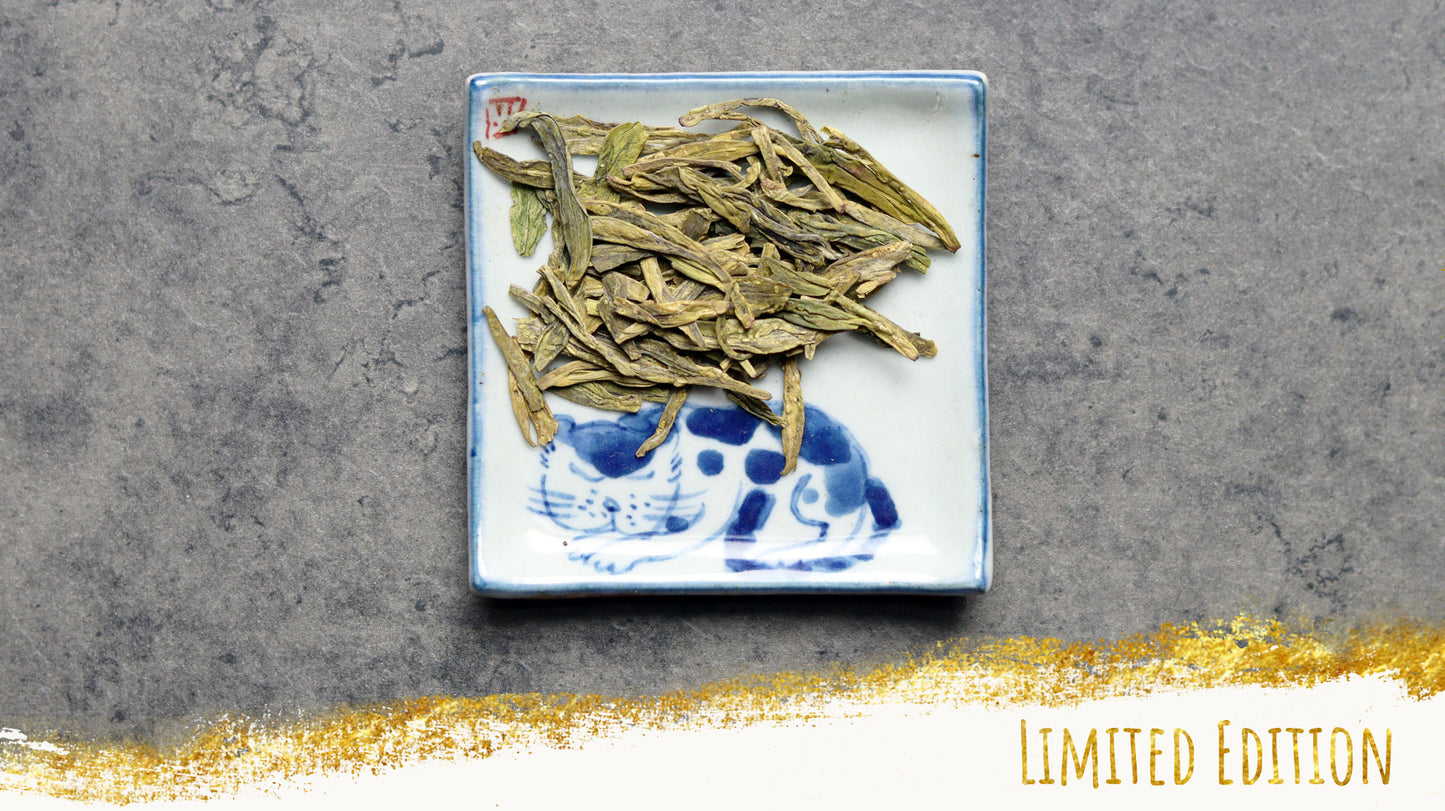 China, Zhejiang province, Hangzou, Xi Hu District, Meijiawu village near West Lake

Hand crafted legendary tea which production dated back to 1,500 years ago. The tea gardens are nestled in the rolling hills that surround West Lake. Water flows from the misty hilltop and the villagers tend smallholdings of tea bushes, all of the "old variety" cultivar, which has been granted the title of the "Imperial" or "Tribute" Tea Trees, during the Qing Dynasty by Emperor Qian Long. Long Jing is named after the ancient Dragon well in the Xi Hu (West Lake) region, Zhejiang, China. The true origin of Long Jing is Xi Hu (West Lake). There is this Shi Feng mountain ( Our company name "She Fang" btw is derived from this beautiful hill) which is the highest peak for Long Jing. Furthermore, you can get Dragon Well from five lots. Shi Feng (Lion Peak), Long (Dragon), Hu (Tiger), Mei (Plum) and Yun (Cloud). This is the most prestigious tea in China. There is always a high demand and lust for this tribute tea. Not only by tea lovers from all around the globe but also as it's being given as a gift to royalties and politicians in China.
Ambience

DRY LEAF: Tightly pressed bud and baby leaf of small size, furry buds, colour of yellow serpentine gem, neatly pressed into the classic spear shape. Delightfully floral, vegetal & nutty fragrance. A little hint of freshly cut grass and steamed veggie (sweet pea, asparagus)
INFUSED LEAF: Bud and leaf is very soft and young, resembling the colour of emerald. Aroma is sweet and vegetal with notes of sweet peas, asparagus & herbs such as thyme and sage.
LIQUOR: Soft yellow liquor with vegetal aroma of fresh green peas, asparagus and thyme. Body is light and silky and mouthfeel is smooth and green. Notes of sweet peas, roasted edamame beans and thyme are presented in the cup. Aftertaste is long lasting and vegetal with a finish of creamy cashews. It leaves pleasant creaminess in the mouth. The cup is complex and well balanced. This tea has strong astringency & little acidity.
...
"It feels like floating above mountain while warm east wind is gently whispering."
"Litlle Poetry" by JD
"It's early spring and you look down from your Lion's Peak, to see all the hues of neon green and golden shades. Some are reflecting the morning sun like brutal spears. It reminds you of the old times.
Your body is intense, powerful and brisk, yet mellow in its movement. You are mighty and you know it.
You open your wings to absorb the sun; your scales are bright and green. Your heart beats vividly, as always before you fly. Your tail gives a swing, and your roar is inevitable. Then you let go…once around your peak, then down with unmerciful speed, over the steep slopes of tea bushes, forests and meadows, you inhale it all; The mellow aroma of dandelions, magnolias, garden peas, and the persistent after-smell of roasted hazelnuts lingering from the closest village.
Under the hills, on the lowest spot stands an ancient, mystical well the water looks so pristine and divine, you wish to submerge. You plunge into it, breaking the small stoned wall around it. In it your heart becomes more powerful than ever and your body cools down to minimal temperature, just perfect for you to sleep...forever...Immortal."