Regular price

Sale price

£12.50

Unit price

per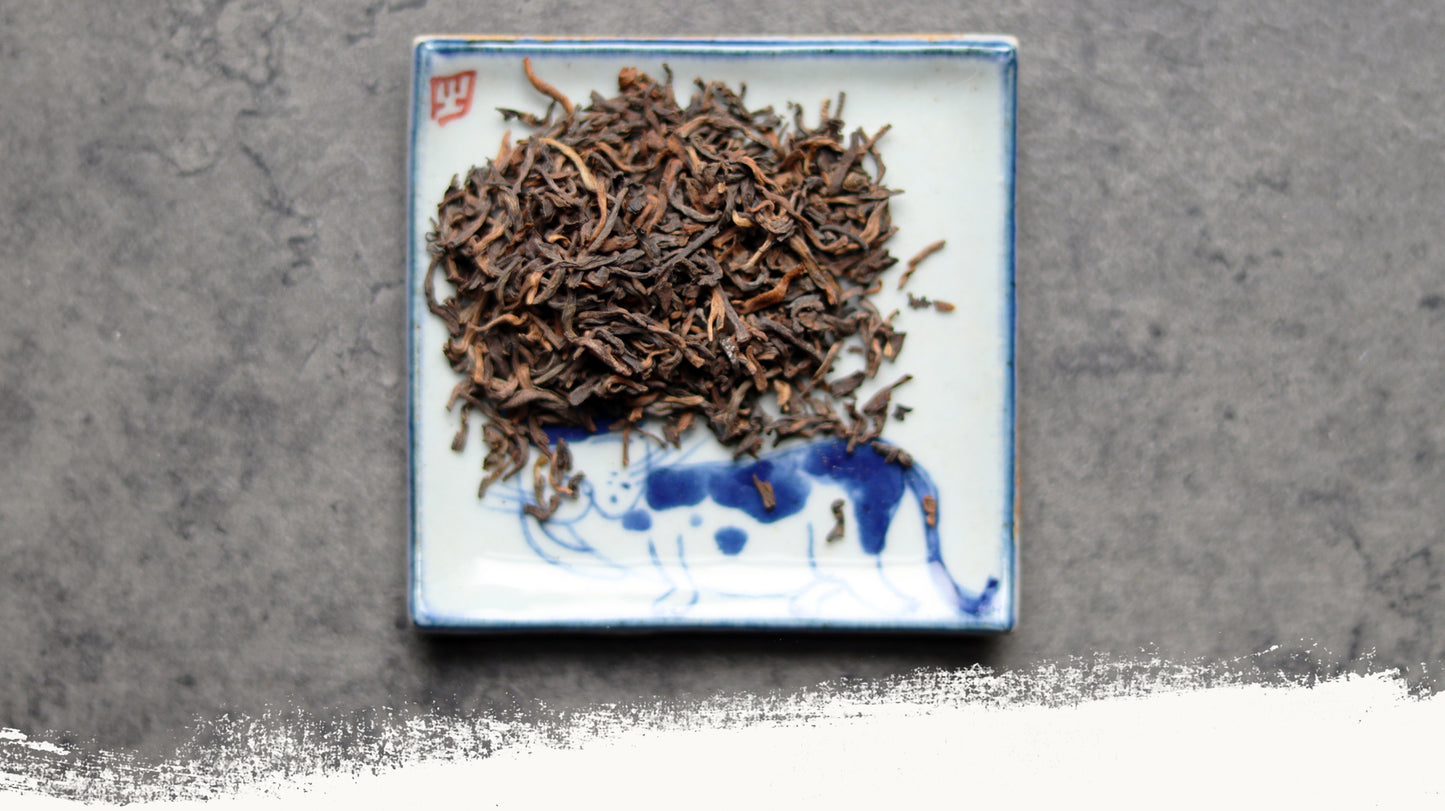 China, Yunnan, Xishuangbanna, Menghai county, Bulang mountain

Starting in the south of Yunnan province, Xishuangbanna is the home of Pu Er tea and some of the best comes from a region known as 'Six Famous Mountains'. It has been grown here since at least the Eastern Han Dynasty (25-220 AD). It is from Xishuangbanna that Pu Er began its often long journey to the rest of the world increasing in quality, taste and value as it travelled.
An abundance of colourful minority communities make their home in this area including the Dai, Yao, Hani and Lisu as well as numerous hill tribes such as the Bulang, Jinuo and Aini.
Brewing Method:

Ambience

DRY LEAF: Small, twisted leaves of darker chocolate brown colour & golden buds with dust like appearance. Fragrance carries an intense notes of sweet cherry blossoms, wet forest earth, mushrooms and leather.
INFUSED LEAF: Infused leaves are dark chocolate brown with more persistent aroma of decaying wood, cocoa and liquorice.
LIQUOR: Cup has a brilliant burgundy colour, thick treacly liquid almost as dark as merlot wine. Aroma is sweet, cherry wood like with a hint of floral notes. The mouth-feel is full-bodied, almost buttery with leather, dried fruit and notes of decaying wood and hints of bitter chocolate. After-taste is velvety with sweet persistence of liquorice. There is no acidity in the cup and no astringency. The tea is well balanced, smooth and sweet. Only for Gourmet people :)