Cultivar: Yunnan Da Ye Zhong (big leaf varietal)
Grade: Stunning, Excellent, Magnificent - 100g cake
Regular price

£0.00

Sale price

£20.00

Unit price

per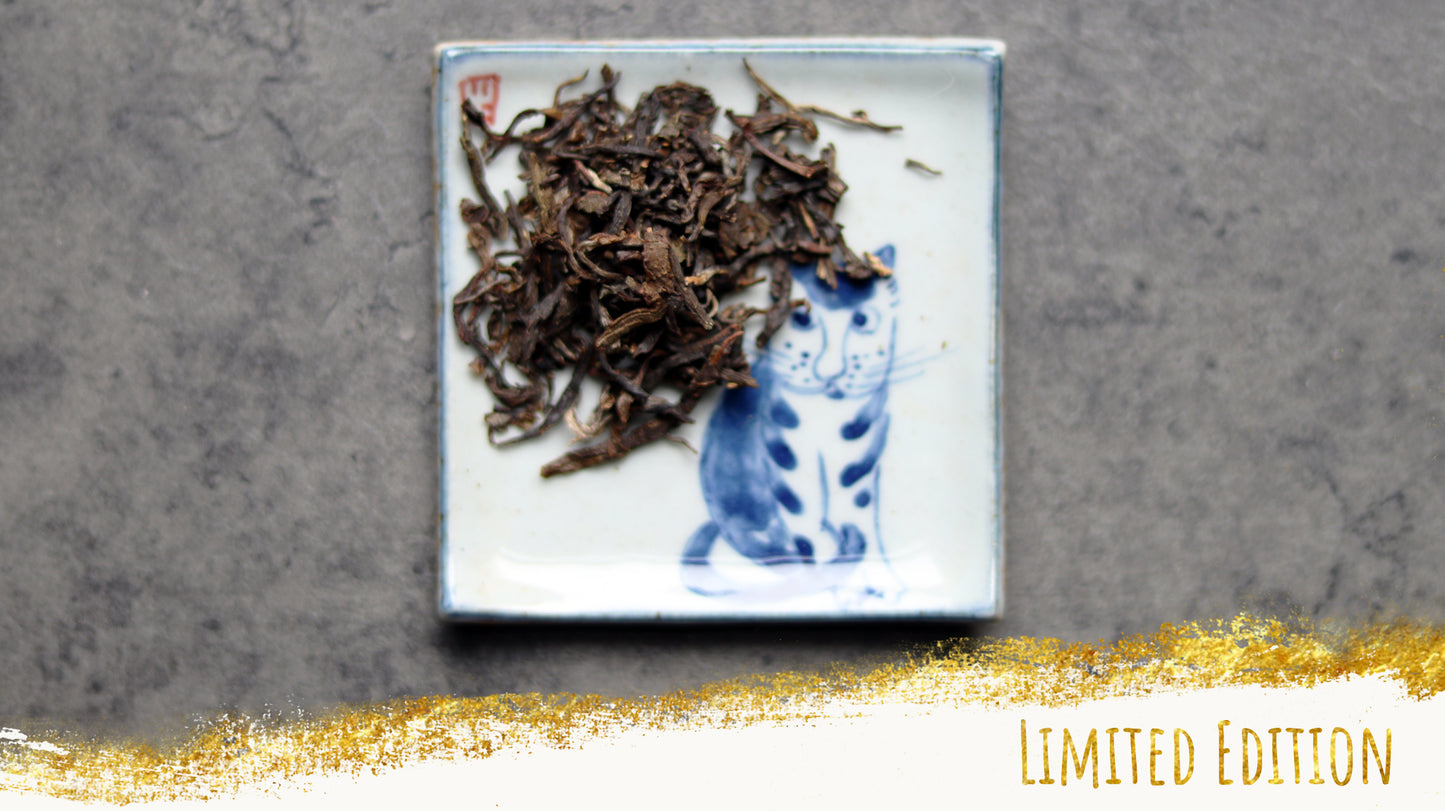 China, Yunnan, Menghai county, Xishuangbanna, Nannuo Mountain

Menghai teas are considered as the benchmark of all Pu Er tea, with the oldest tea factory & oldest tea trees there is a magic in the soil. The soil contains specific white sandstone which is rich in minerals and variety of beneficial bacteria.
Ripe Pu Er teas undergo a heavy fermentation process to speed up the natural slow fermentation of Raw Pu Er teas and meet the needs of tea drinkers who wishes for ready to drink dark strong & full bodied tea. You may notice a Leaf grade on Pu Er teas. This refers to size: grade 1 being the buds to 10 being the largest leaf size. They do not refer to quality, this is determined by the tea trees and processing.
Brewing Method:

Ambience

Leaf: Large, brownish green leaves and buds are tightly compressed into beautifully round cake. Fragrance carries geranium flowers, green apples and clove.
Infused leaf: Infused leaves are greenish brown in colour with a vegetal, smoky and herbaceous fragrance.
Liquor: Cup has a brilliant marigold colour. Intense aroma of geranium, dry herbs & pepper is rising from the cup. The mouthfeel is quite textured with notes of roasted green apples, sandalwood & clove. Aftertaste profile is mineral with powerful smudge sage notes. Vivid acidity & silky astringency is presented in the cup. The tea is crisp & well balanced with incredible subtle chi-energy. Only for Gourmet people :)