Regular price

Sale price

£8.50

Unit price

per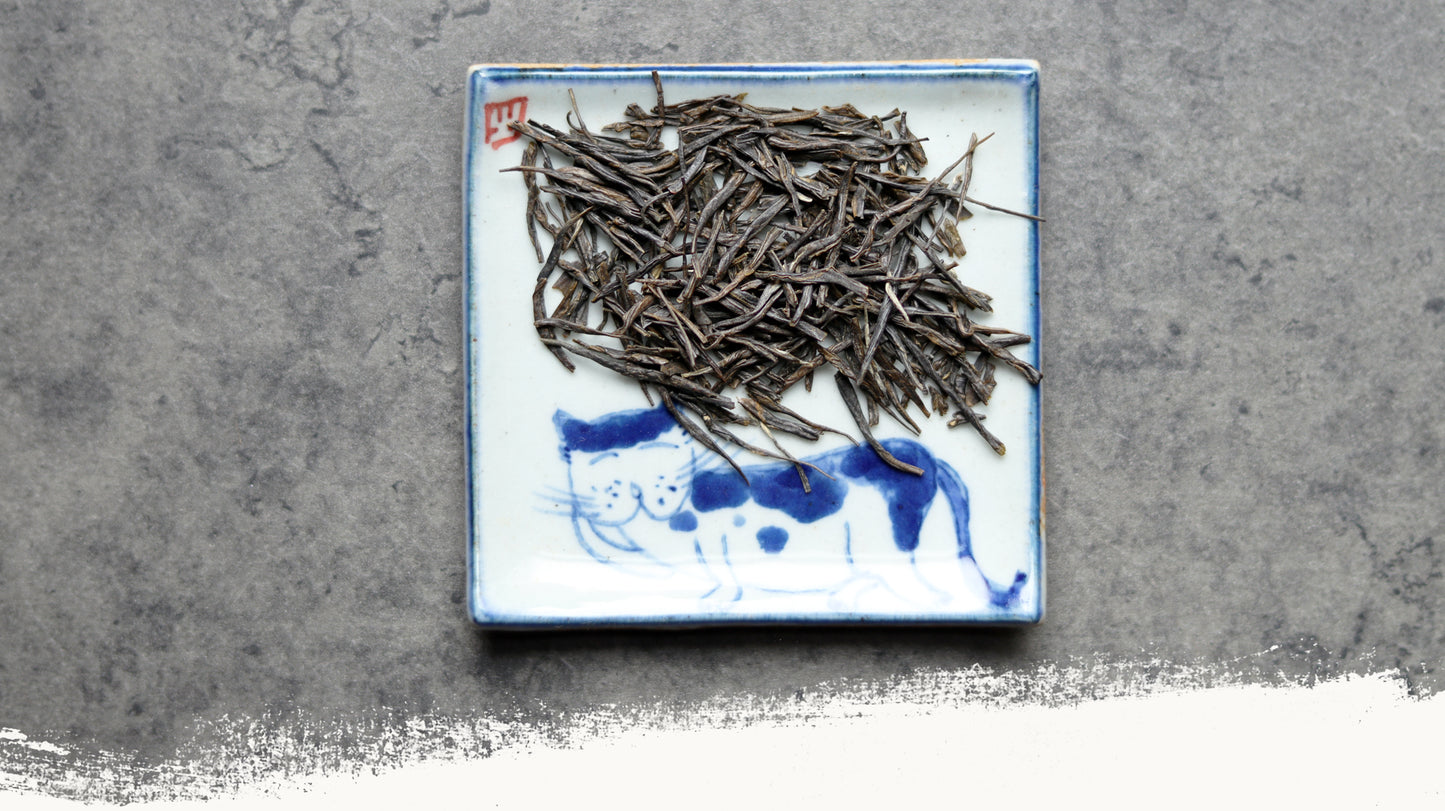 China, Jiangxi province, Chum's family

This tea had 2000 years of history. Planted during Han Dynasty and processed by the monks which were appointed to produce the tribute tea for emperor. The excellent quality of the teas from Meng Ding mountain was ahead of other teas and in year 813, the record mentioned that about 40 types of tea were regarded as the tribute tea. Meng Ding mountains are famous for its misty landscape of 191 yearly foggy days, from which the green tea was named, provide favourable condition for leaf-fragrance to synthesize.
Ambience

Leaf: Dark green leaves, sleek, tiny and shiny with silver buds – needle like. Aroma creamy, vegetal, straw and umami.
Infused leaf: Bright, long green leaves & buds. Aroma of steamed veggie and cream.
Liquor: Crystal clear, neon bright green cup. Aroma vegetal (broccoli) and nutty (cashews). Mouth-feel thick almost syrup like and creamy with vegetal notes of courgettes and asparagus and umami taste. After-taste is crispy, herbally and astringent. No acidity, pleasant astringency.
"Litlle Poetry" by JD
"Long, navy green-blue and perfectly straight hairy legs,
Coming down from the rolling clouds
Heavy rain, mist and an aroma of sweet apricots
Is being left like a thread behind
The legs walk slowly, over a tiny broccoli fields, over a cantaloupe melon plantation, and sweet grassy battlefields.
Is this a friendly Giant, evil Troll or stormy Yeti?
….Suddenly it explodes and turns into well balanced, colourful confetti."