Grade: Premium, Excellent, Organically grown
Regular price

Sale price

£15.50

Unit price

per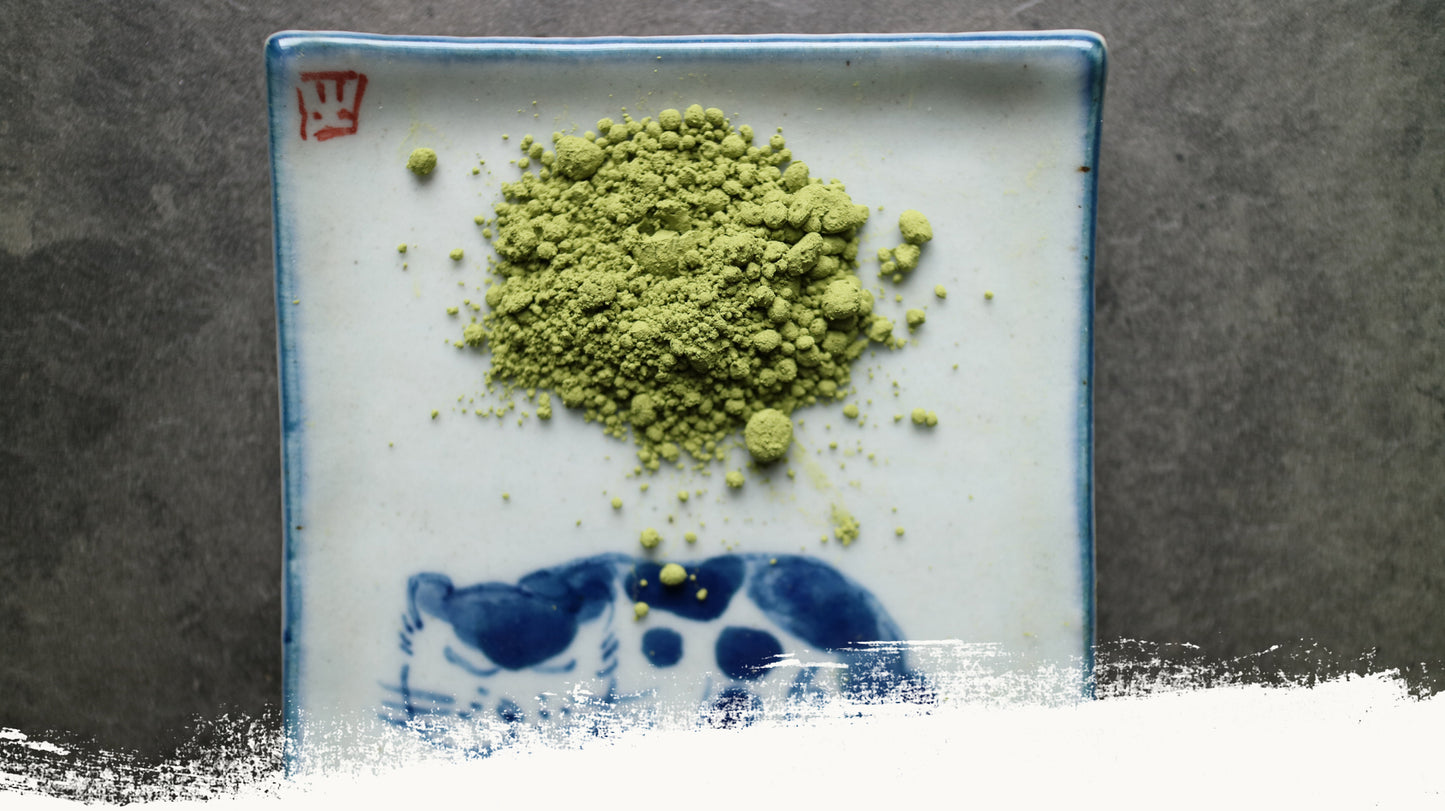 Japan, Kyushu Island, Kagoshima prefecture, Kirishima city

Matcha is made from specially grown Tencha tea leaves, which are shaded by traditional Tana (woven straw mats). Shading protects the tender tea leaves from the sun and allows them to build up additional chlorophyll, caffeine and amino acids. To produce a fine powder, the stems and veins of the leaves have to be removed before grinding between granite millstones.
It has been plucked from the first tender baby leaves emerging in spring.
Ambience

Leaf: Very fine powder of bright green tencha tea with matt finish, milled between granite stones – traditional method. Beautiful, light dust which smells of fresh spring grass and delicate notes of sea air.
Liquor: Powerful, dense and cloudy dark green frothy liquid. The mouth-feel is rich and textured almost buttery like with a notes of sweet peas and freshly mowed grass. Extremely soft on the palate and refreshing with crispy umami taste. The finish is long lasting with savoury astringency, pleasant and uplifting.