Grade: Exquisite, Magnificent
Regular price

Sale price

£13.80

Unit price

per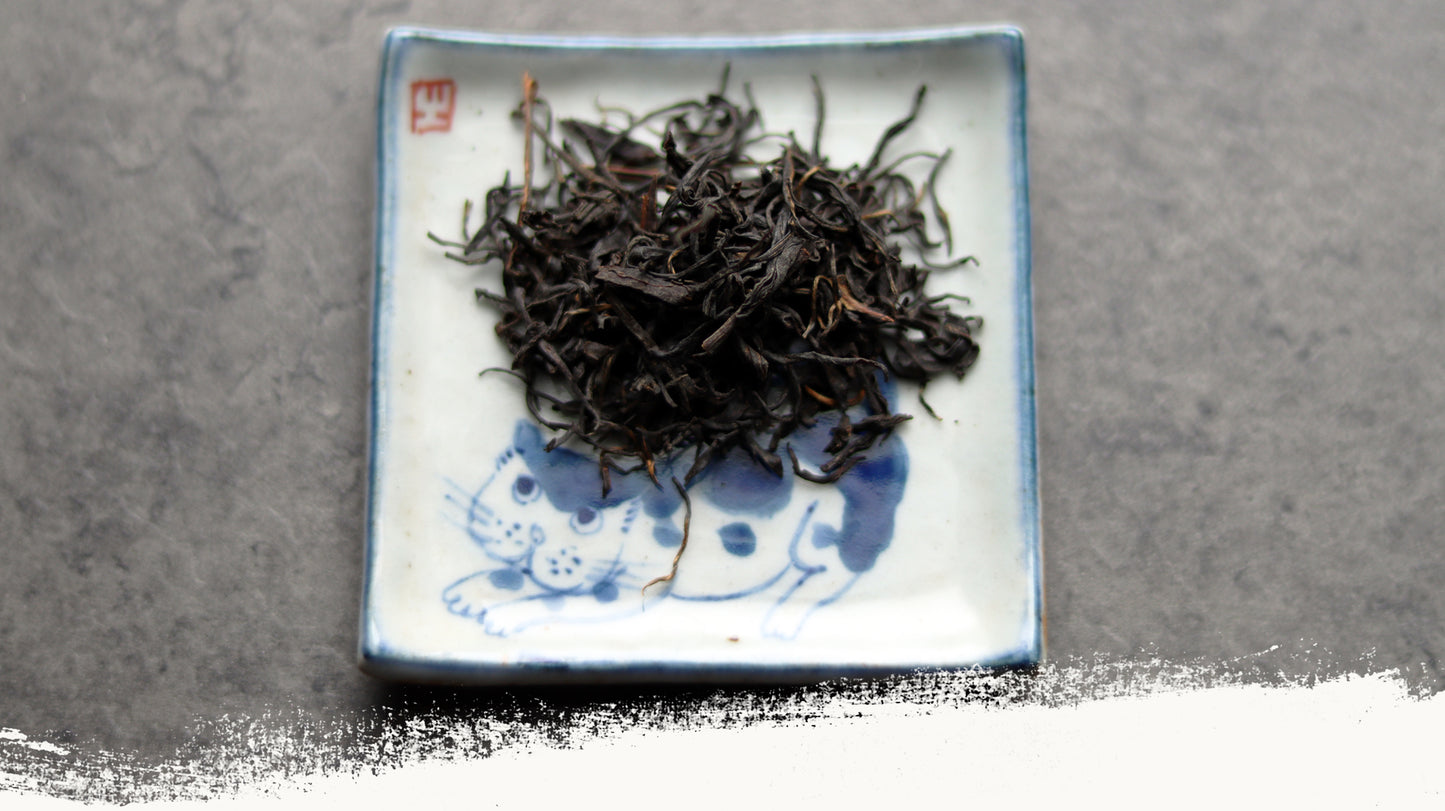 China, Fujian province, Wuyi mountain, Tong Mu village, Wu Yi Shan

Zheng Shan is sometimes classified as Lapsang Souchong as it comes from the same location and perhaps even the same cultivar but differ in leaf plucking, quality and manufacturing process.
This is the non-smoked version of Lapsang Souchong.
Zheng Shan Xiao Zhong translates as "smaller leaf tea from Original mountains". It is a lovely, sweet, gentle black tea. It is made of fine spring leaf and it's produce in protected, natural area deep in a mountain valley of the Wu Yi Shan, Tong Mu village and around. This is a UNESCO area so no pesticides or fertilizers can be used. Zheng Shan Xiao Zhong is produced in limited quantity each spring. It is beautiful, light and very refreshing.
Brewing Method:

Ambience

DRY LEAF: Small, twisted brownish-grey tea leaves with few golden buds. The surface is very matt and little hairy. Superb fragrance of lychee and pine needles.
INFUSED LEAF: Greenish-brown, small and sleek leaves with an aroma of moist forest ground and cardamom.
LIQUOR: Clear and bright cup of marmalade colour with a beautiful green rim. Aroma of sandalwood, pine needles and berries. Cup very smooth, mellow with rich taste of oak bark, roasted apples, soft sweet dates & berries . Amazingly balanced tea with no acidity a tiny astringency and long lasting cardamom finish.
Wonderfully refreshing tea.