Cultivar: Fuding Da Bai Hao "Large White"
Regular price

Sale price

£9.00

Unit price

per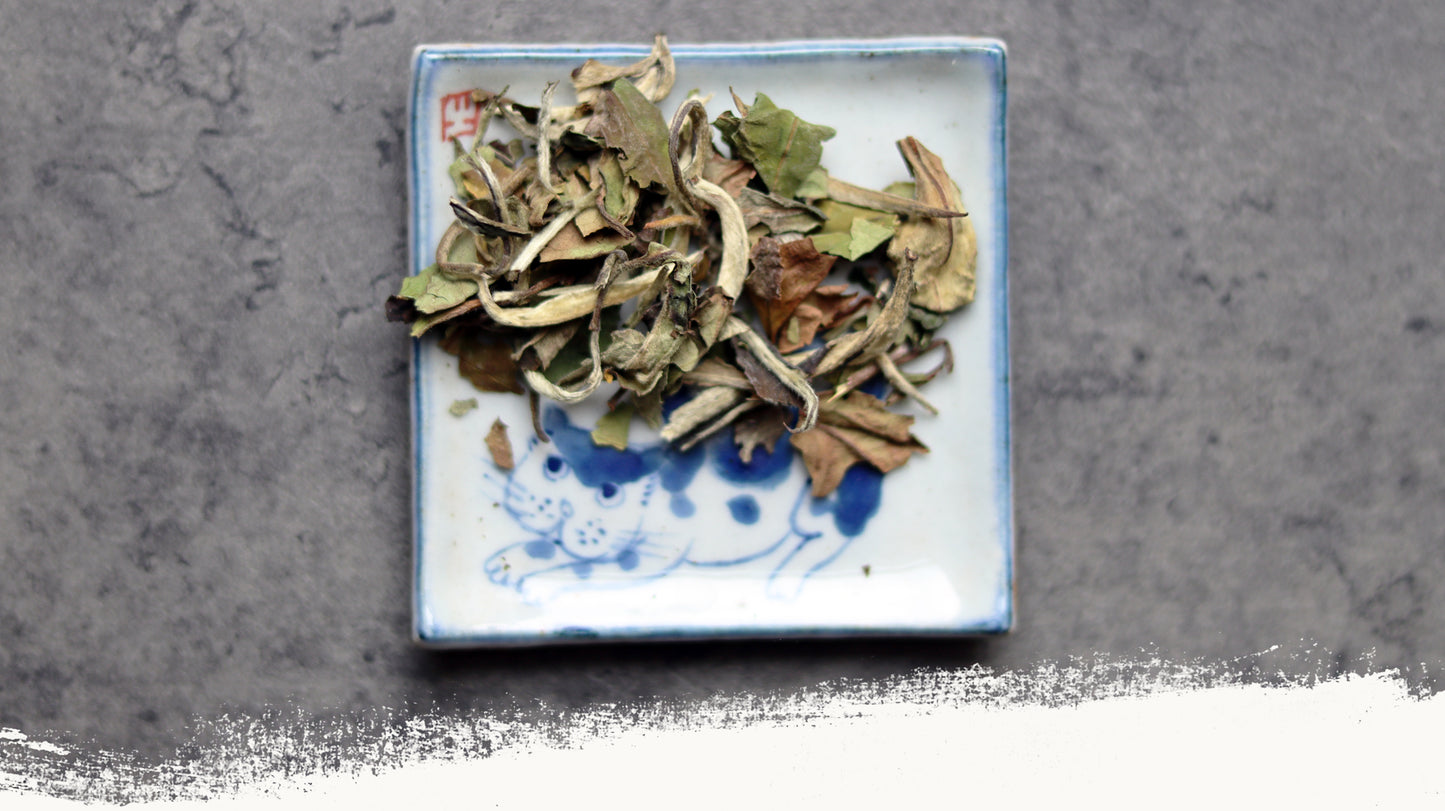 China, Fujian province, Fuding

Our Bai Mu Dan is made in Fujian province, Fuding county which lies between Fujian and Zhejiang province in elevation approx. 900m. Bai Mu Dan is made with one bud and two leaves after the individual tea buds that make up Silver Needle have been gathered. Then it is allowed to wither (air-dry) naturally in the air outside or inside the tea factory, which enhances the sweetness and mouth-feel and then it is bake-dried. It is the least processed tea from all six classes. Harvested in spring, mid april.
Brewing Method:

Ambience

Leaf: Large & open green & brown leaves with some buds covered with silvery hair. The fragrance is quite floral & herbaceous with notes of dried banana peel and thyme.
Infused leaf: Green-copper leaves releasing a scent of wilted herbs, warm earth and honey.
Liquor: The liquor is crystal clear with a colour of dandelion flowers. The mouthfeel is complex, delicate and floral with a notes of sweet banana, juicy grape and honey. The aftertaste is soft and sweet with an intense dry astringency and no acidity. Beautiful velvety tea which can be brew multiple-times.

"Litlle Poetry" by JD
"Every day you sat in this silvery grey shade
Looking over your steading to far-far away
A bunch of hay stalks, sticking from your boots
With your ancient, pale green skin, but calm to the roots.
You know she is coming; her hands are like soft dried apples
Her skin is like a banana peel, with a couple of freckles.
Sometimes she's mellow, sometimes she's peppery
She loves you to death; she is your muse, your true fairy"