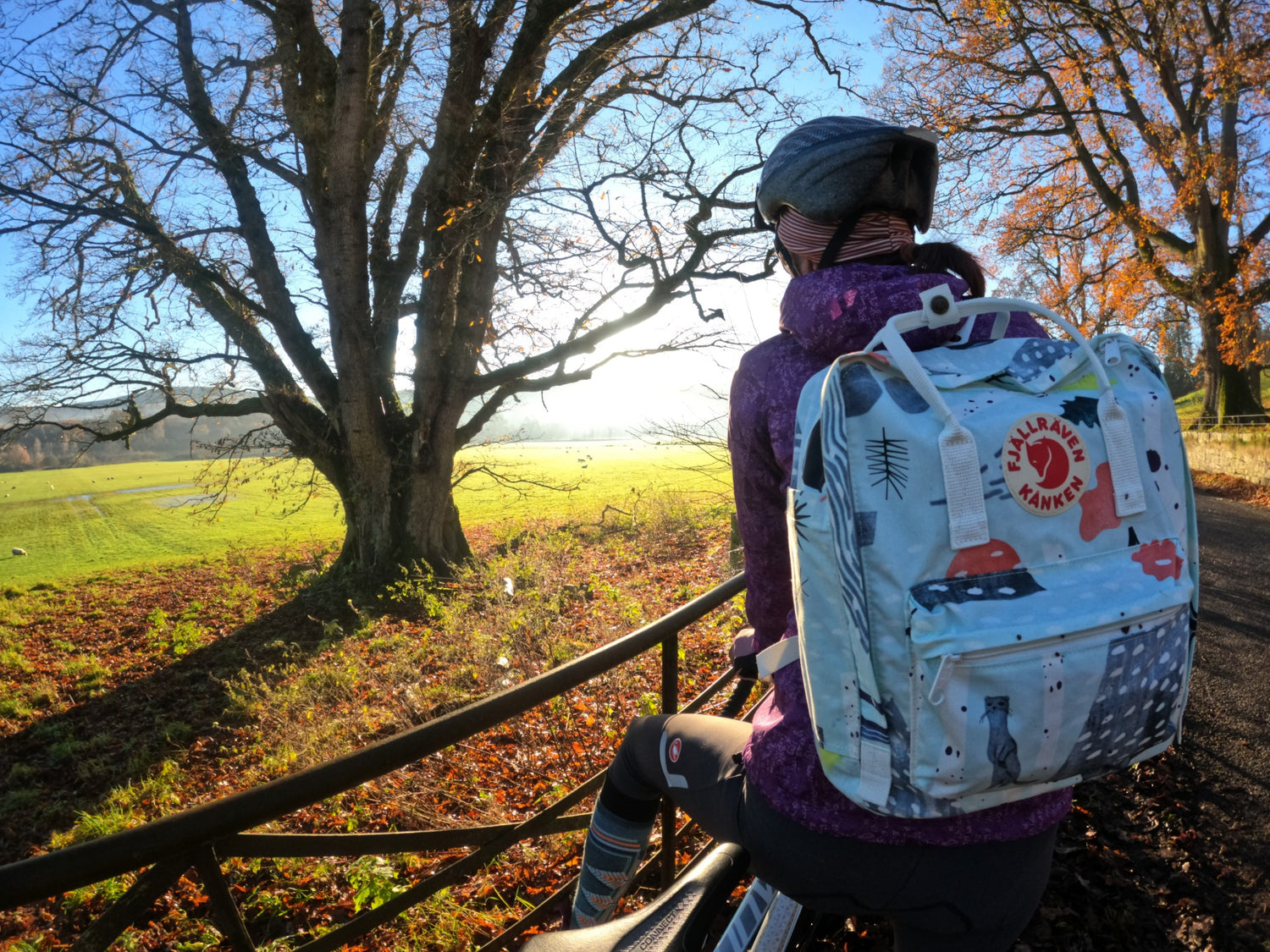 Tea Delivery
Locally, we always deliver our teas on our bikes. Paddling through the mud, forest paths, hills and off-roads, we are thrilled to supply our amazing teas not only to the wonderful Glen Lyon Coffee Roastery but also to your dwellings. Today's ride was very frosty as the snow have nested on the hills just to remind us the Winter has come.
How is that for CO2 emissions... Big companies Eh? :P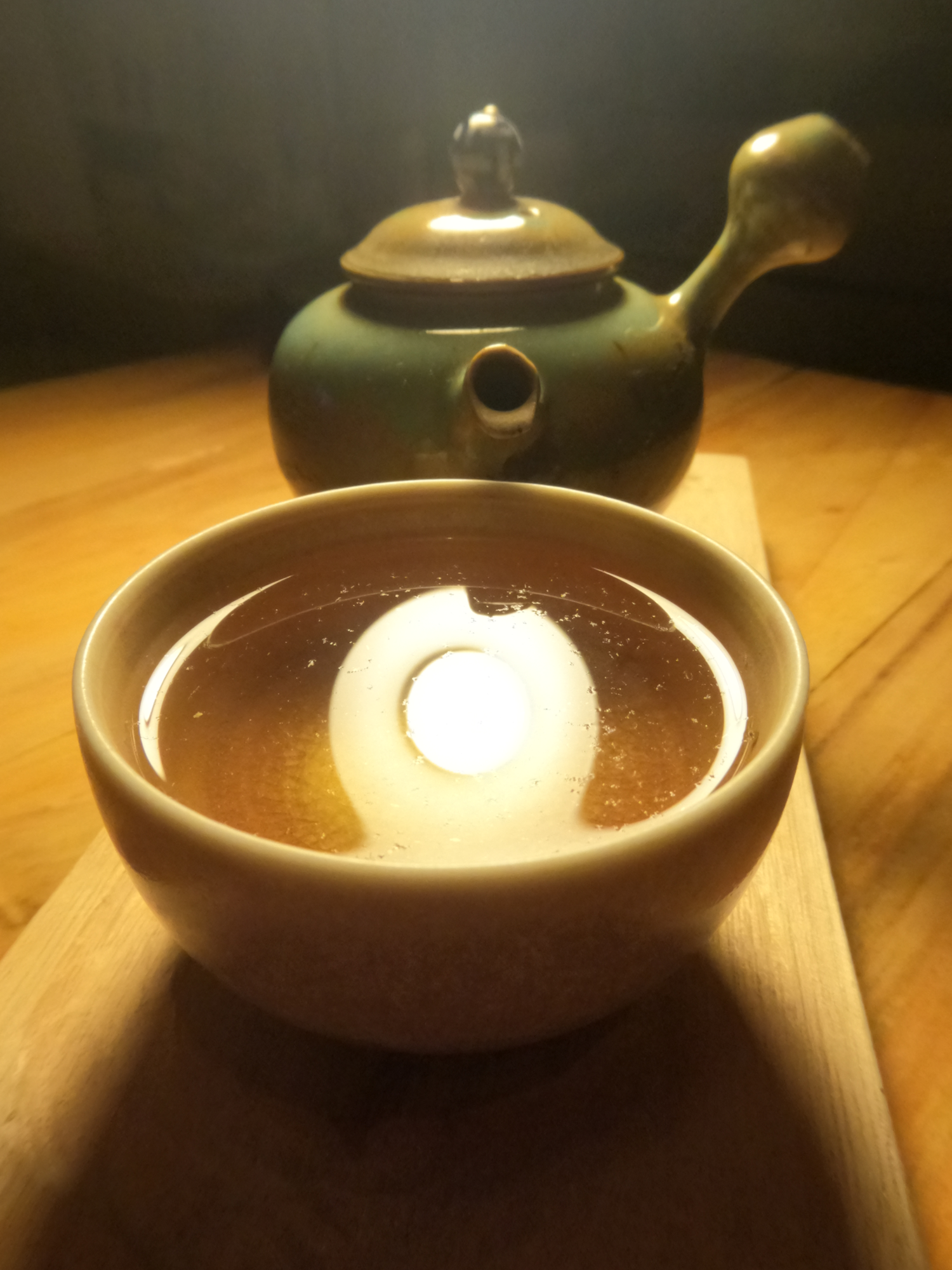 Lishui Green Mist Superior
Soft, bright jade-yellow-green liquor releasing an aroma of fennel flowers, wheatgrass & steamed courgettes. The mouthfeel is extremely well balanced. Creamy cup with notes of sweet peas, wheatgrass and gentle notes of buttery pine nuts are presented in the cup. Aftertaste is long lasting, very refreshing vegetal notes with creamy & mineral finish which leaves only a scent of an ocean air in the mouth. There is a pleasant sweet & sour sensation on the palate. This tea has strong astringency & little acidity.
Want one? Click here...
Tea & adventure
We had a very wild cycle amongst the towering peaks of Beinn a'Ghlo mountain range the other day.
The wind was rough and fast (unlike us!), the earth was muddy and rocky, rain & rainbow were in clash trying to possess the sky, yet the sun came around for a little to cheer us up.
Humanity have failed yet again in finishing the paths .... without any notice at start... oh well after 45km inwards (being in the middle of these wild hills) I guess, there is no point to be returning the same way :P
It was absolutely wonderful from start to the end and we have earned our bruises. The adventure was long but we had plenty of Dragon Well tea to support us.
The power of tea will let you cycle for long.... even in your dream!
Don't forget that we still have a sale on our selected green teas.... press the button below to see the Green range..... and then peddle like a cheetah! :)
Enter the Green range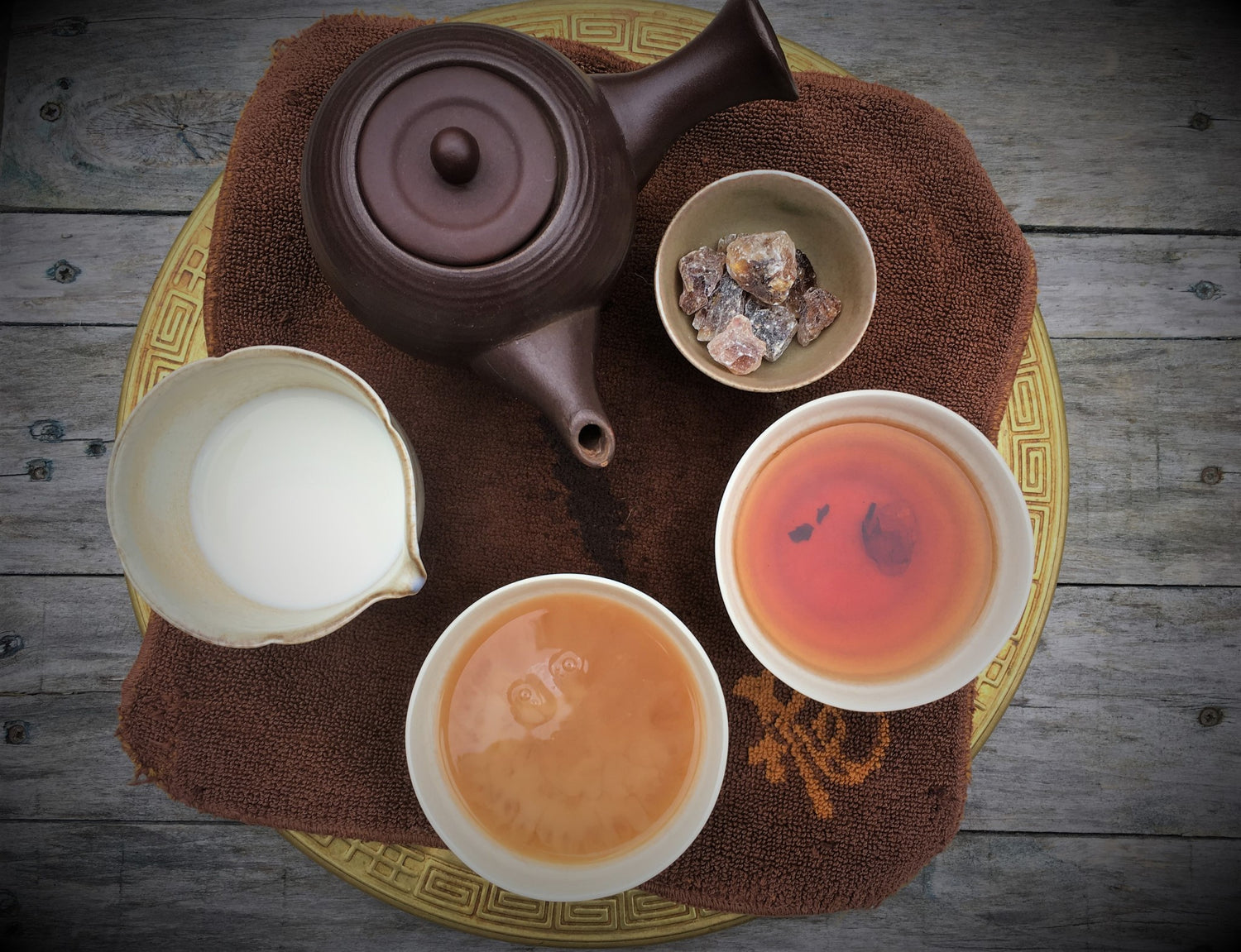 Ostfriesen tea
If you have one of these extremely busy days, and you feel like you need an EXTRA EXTRA pick up... I'd suggest you to reach for strong, rich, comforting black tea with candied brown sugar and cream. The magic here is to put a cube of brown sugar in the cup, pour the strong black tea over and drip a little drop of cream in. Don't mix it.... but instead enjoy the taste as it comes from bitter to sweet :P The last sip will makes your eyes sparkle!
MY-SHROOMS... everywhere!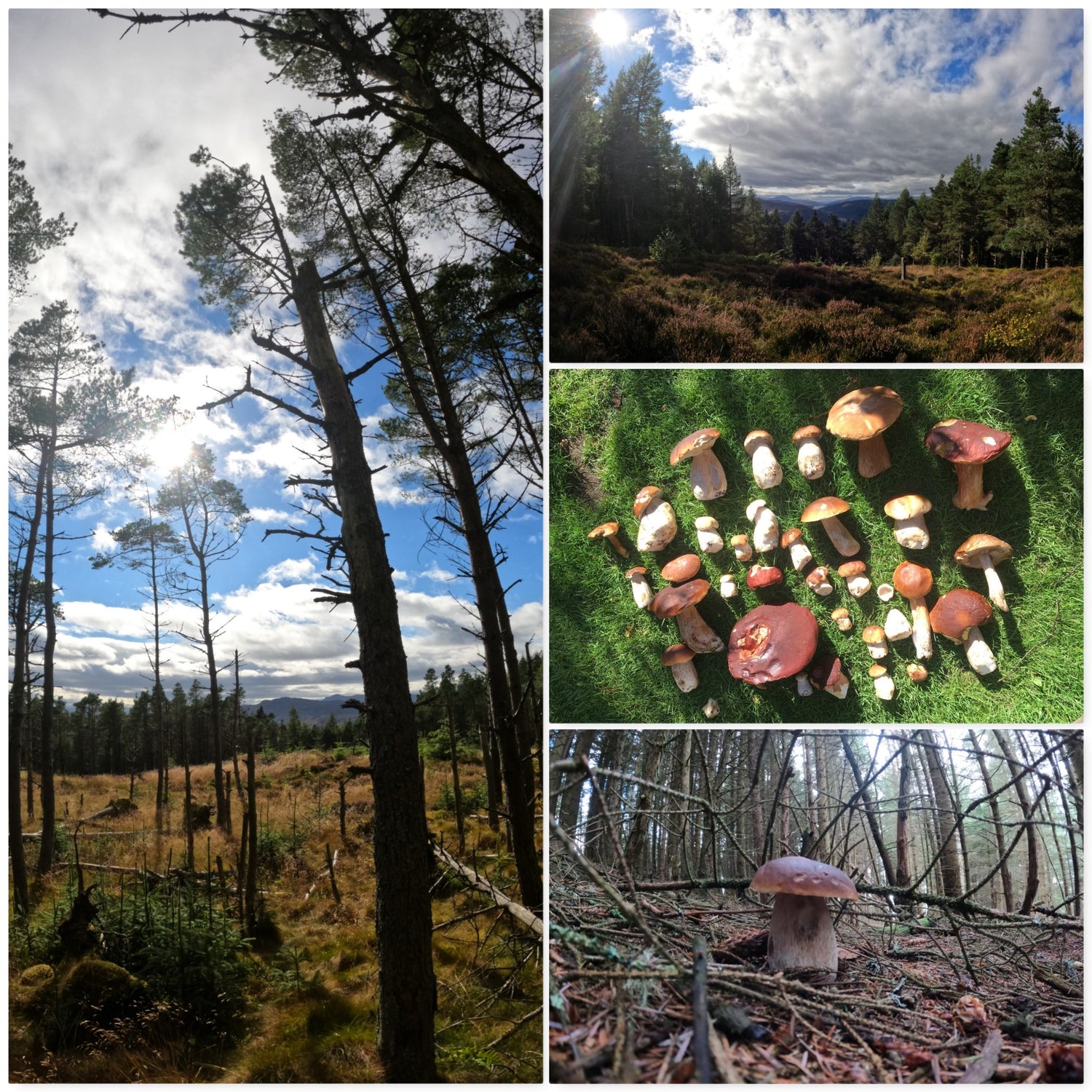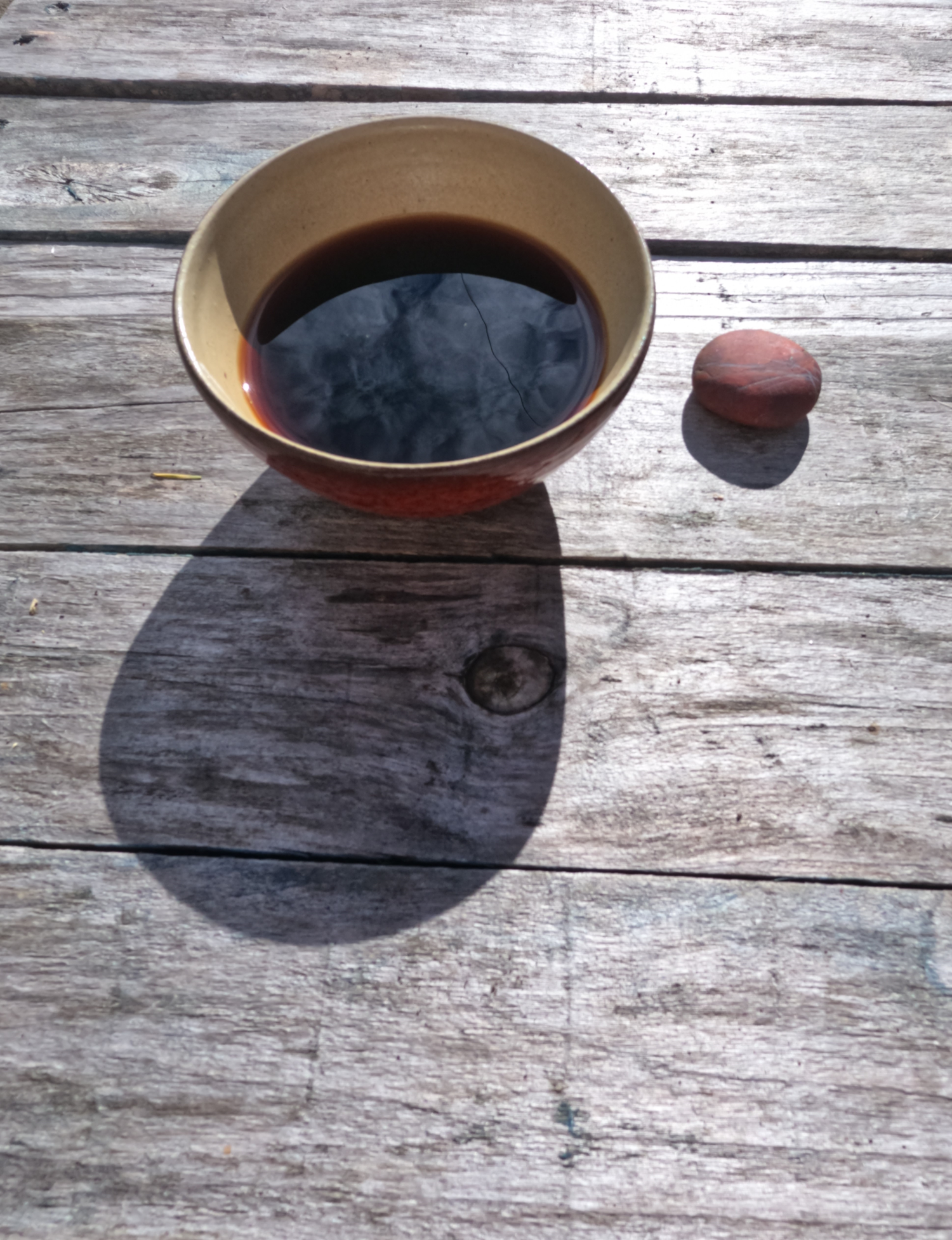 the king is dead... long live the king
Beware, beware... the new King of Pu Er is coming soon to rule our kingdom. He is young and quite complex. He is full bodied and strong like Rex. He is musty & quite feared, as he has dark chocolate beard. Mushrooms and herbs oozing from his armpits and cherry wood out of his crown, he will spin you up like a leaf in a hurricane, you can only submerge & bow down.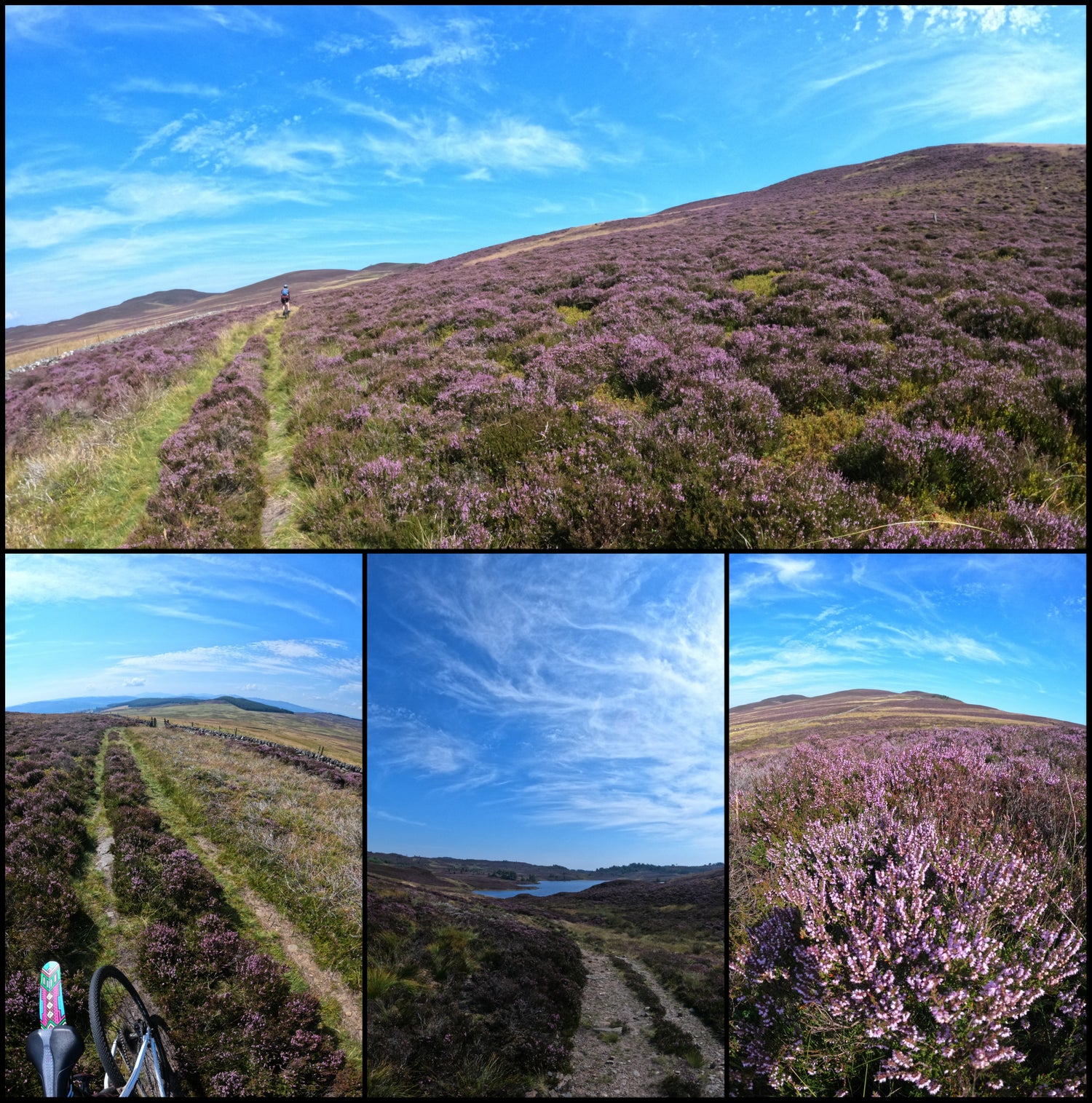 Scottish heather is ON!
Right now, we have a time of Mad painter spilling all his shades of purples over the scottish hills. He is a vile, possessed and quite angry man of small hight and wild bushy silver hair. He is mad about the issues of this World and so he seeks refuge in here with his true colour of "WISDOM" which contains all the magical shades of violet, lavender, lilac, plum, grape, maroon and mauve... just to let the World know there is no single solution to resolve an issue. If you listen to his art, you may find the secret passage through the thorns.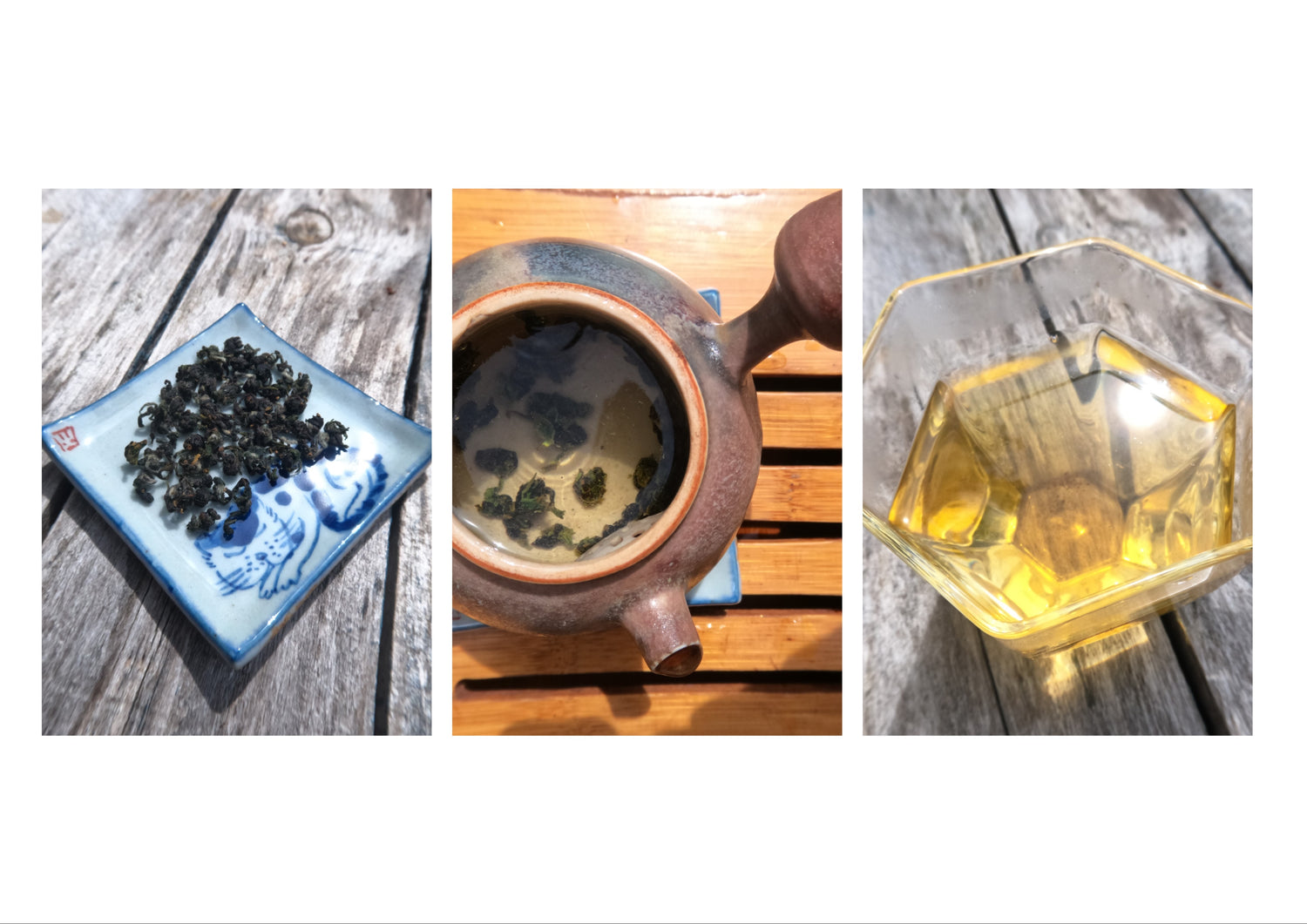 AMAi TEA
We've made tea again :P
This one is called Amai which means "sweet" in Japanese language.
And sweet it is.
100% organic hand made tea by SHE FANG :)
....more about our hand made - AMAI TEA
We've plucked our fresh summer shoots (bud and leaf only) from our tea bushes in the garden. Withered them overnight, rolled them for half an hour (not enough muscles!) oxidised overnight under the wet cloth and baked for an hour on low temperature.
The outcome is outstanding.
Fragrance is a sort of like baked cookie - butter & milk notes are sweet and lovely. There is also an aroma of dried hay & herbs. Mouthfeel is soft, sweet and light with floral, fruity - grapes, goosberries and tamarind taste. Aftertaste is short and sweet like honey with a little bright astringency. We would classify this tea something between wulong and white tea. It's our lovely personal hybrid :P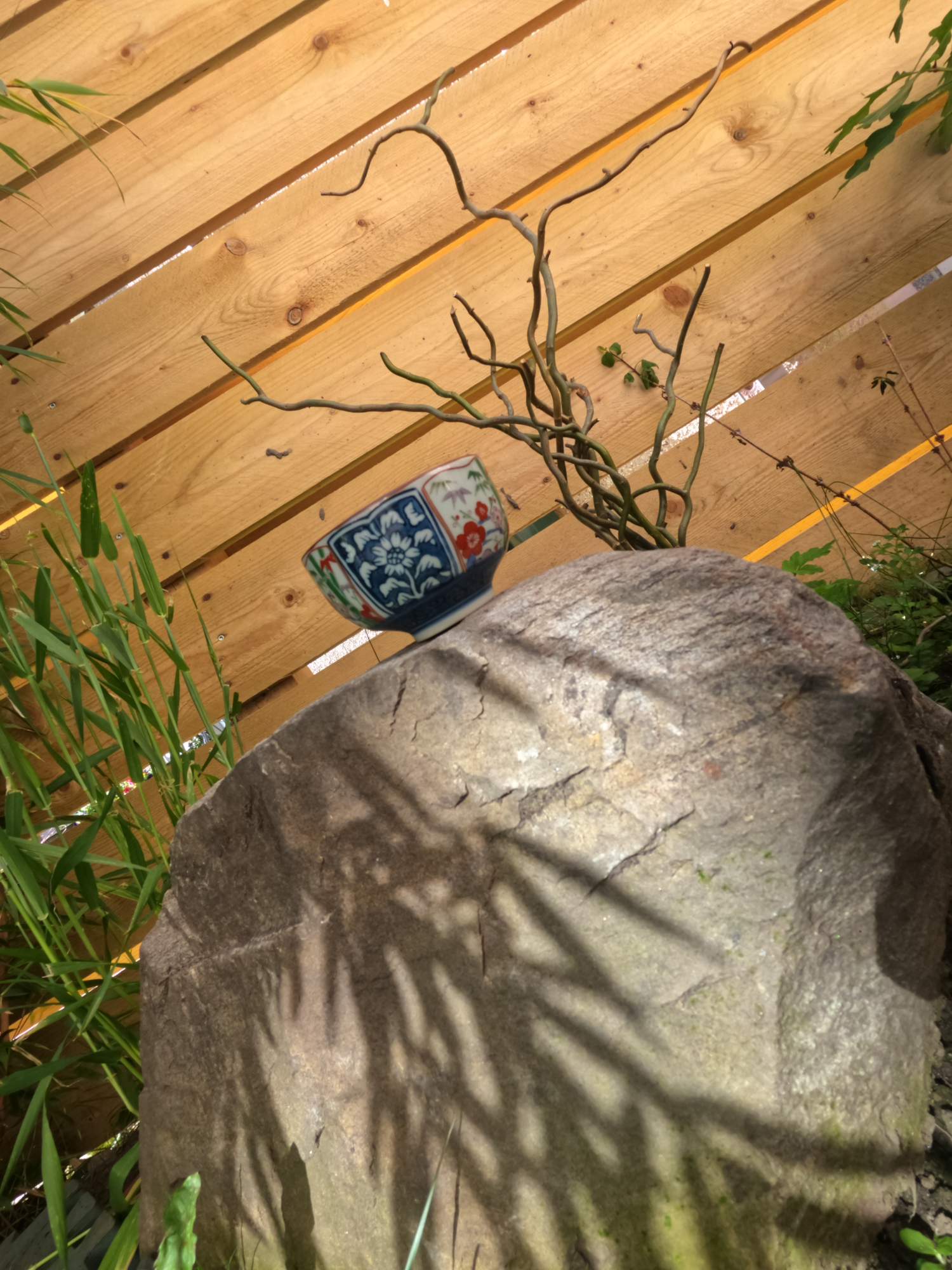 Gyokuro
We are having an amazing summer in the scottish higlands :)
The sun is so hot it could burn & toast even a lizard.
In these days we love to drink something refreshing & green. Japanese green teas such as Gyokuro, Sencha, Genmaicha or Kukicha are on our daily menu, alongside an ice cream.
We also made a matcha icecream (just add matcha poweder to frozen yogurt really!) to create this delicacy. What else is needed? Perhaps a cycle to the nearest lake to cool our bones in a pristine, deserted & warm lake. These are the musts of any summer :P
So let's enjoy the sun while it lasts with a lots of cups of green tea and a smile.