Regular price

Sale price

£8.50

Unit price

per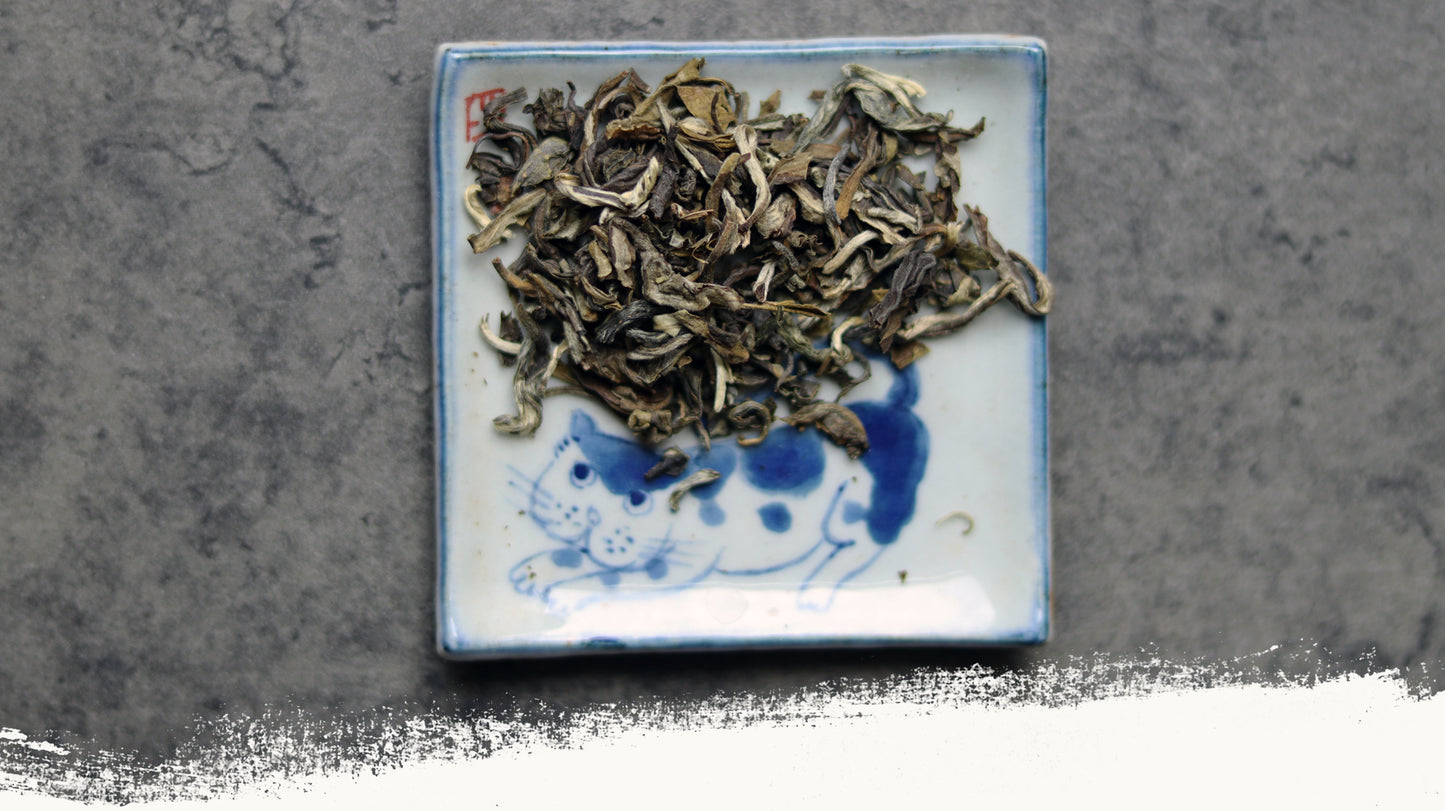 China, Yunnan province, Lincang

Production of Jasmine tea takes place in two distinct phases, in spring, the tea leaves are processed into green tea and in summer, when the jasmine is in full flower, it is harvested and added to the already processed green tea. The green tea then absorbs the jasmine perfume.
Brewing Method:

Ambience

DRY LEAF: Silvery-green small lightly-twisted leaves with jasmine petals. Fragrance of sweet jasmine, dry herbs and catmint.
INFUSED LEAF: Light green to yellow leaves, releasing strong aroma of jasmine and wild meadow opening up in fresh sunny morning.
LIQUOR: Crystal clear, soft golden cup. Mouthfeel is mellow, smooth and sweet with a notes of honeydew melon, freshly cut grass, sweet jasmine & warm hay. The aftertaste is fresh and crisp with bright astringency, leaving behind only a scent of delicate jasmine blossoms.
"Litlle Poetry" by JD
"You jump and you flip, you twist and you skip
You roll and then fly, almost like a butterfly
You stand on your head, and then fall slowly down
You bend like a cat, you walk like a crow
You drop to your knees, and in dramatic scream
You call for refreshment "jasmine, jasmine, and jasmine"