Grade: Superior, exclusive, AA
Regular price

£0.00

Sale price

£9.20

Unit price

per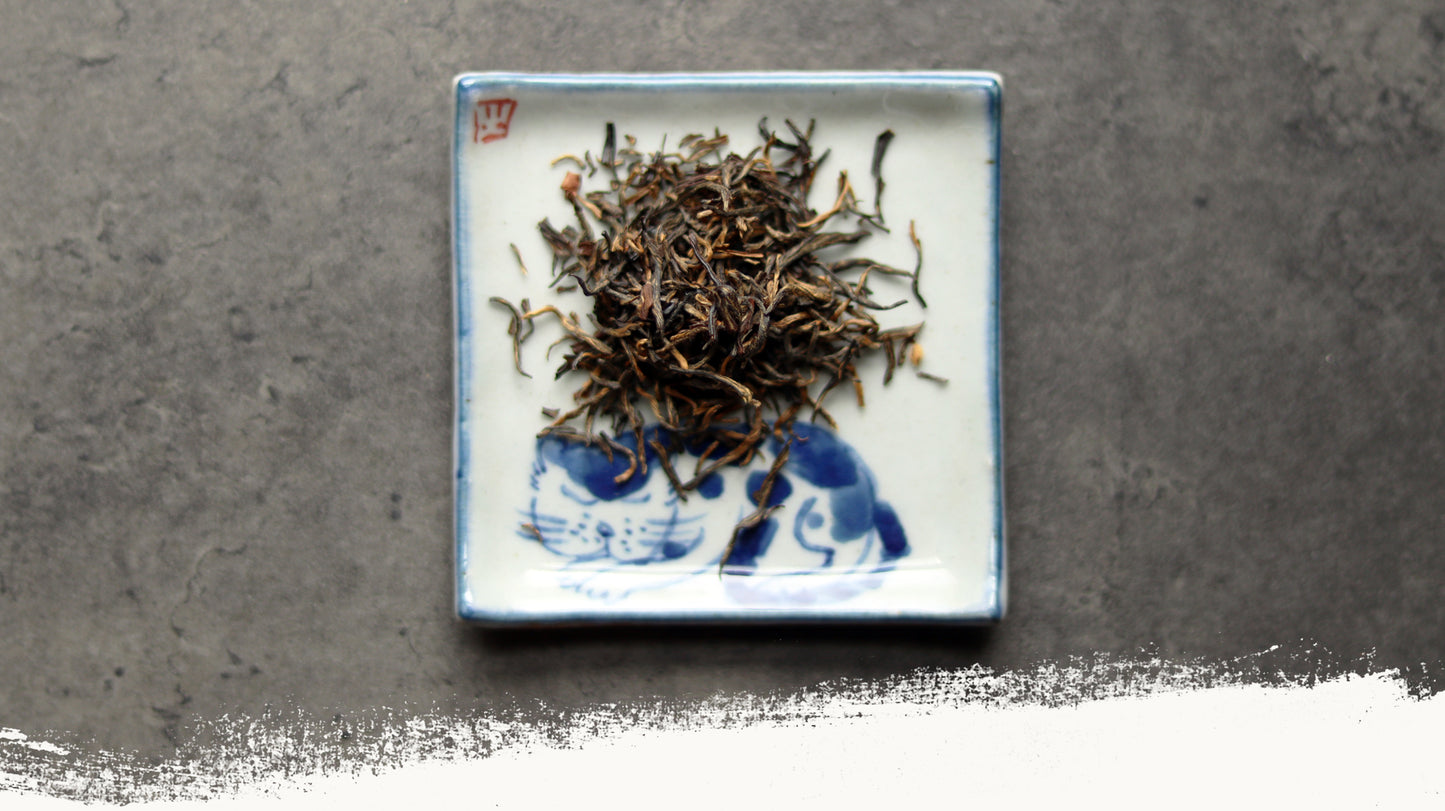 China, Fujian province, Wuyi shan mountain rock tea, Tong Mu village

Jin Jun Mei translates as "Golden Horse Eyebrow". This tea was invented on 21 June 2005 and quickly became a top selling tea in China with prices reaching $6000-$16000 per 1kg. It comes from China, Fujian province, Tong Mu village which is scattered around the Wu Yi Rocky Mountainous area (800-1500m a.s.l) where also famous rock wulong teas are made. Tongmu was declared a World Heritage area by UNESCO in 1979 where a strict ban on pesticides was declared. This made the tea producing area turn towards creating higher quality grade teas.
Exclusively made from tiny spring buds, hand picked and grown in a wild bamboo forest of altitude 1100-1500m. Here more than 100 year old tea bushes grow between shrubs and biodiverse environment. Just to consider the manual work of skilled tea pickers: for 500G of this tea the workers must pick about 48 000 single tea buds!

Ambience

LEAF: Tiny twisted golden super fluffy & light buds, absolutely stunning to look at. Fragrance of dark chocolate, gently smoked wood, liquorice and dates.
INFUSED LEAF: Tiny, unified and beautiful little needles with a colour of leather. Aroma of caramel, wood and gentle light smoke.
LIQUOR: Crystal clear, deep forest honey-like cup with shimmering gold rim. Aroma of dry fragrant wood, spice and a hint of tobacco. Mouth-feel is soft, velvety and syrup-like sweet. The cup tastes like raspberry, dates & dark chocolate. After-taste is sweet, full & velvety. The gentle persistence of burnt sugar with no acidity nor astringency sooths the finish.