Cultivar: Assamica hybrid
Grade: Traditional, lovely, spicy
Regular price

Sale price

£7.50

Unit price

per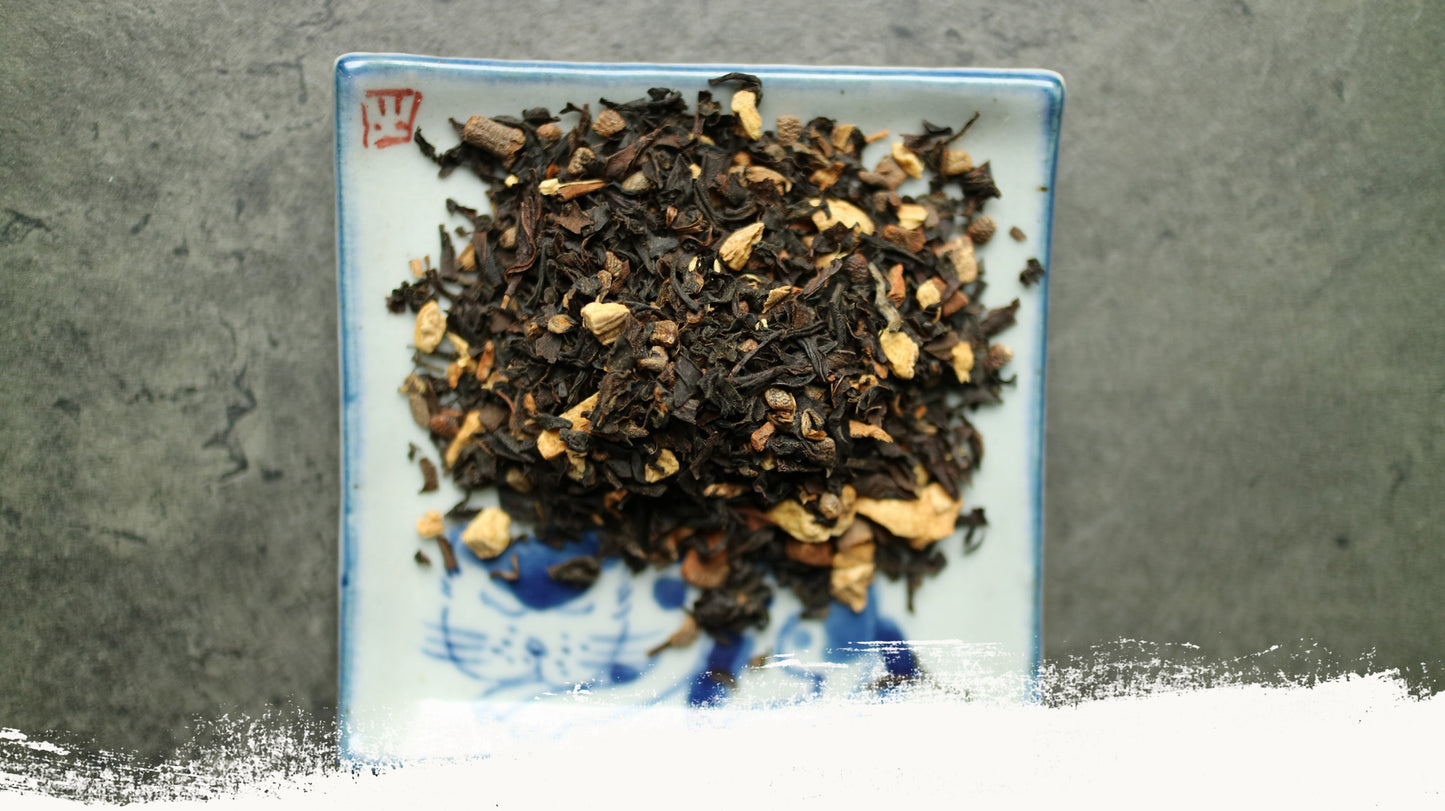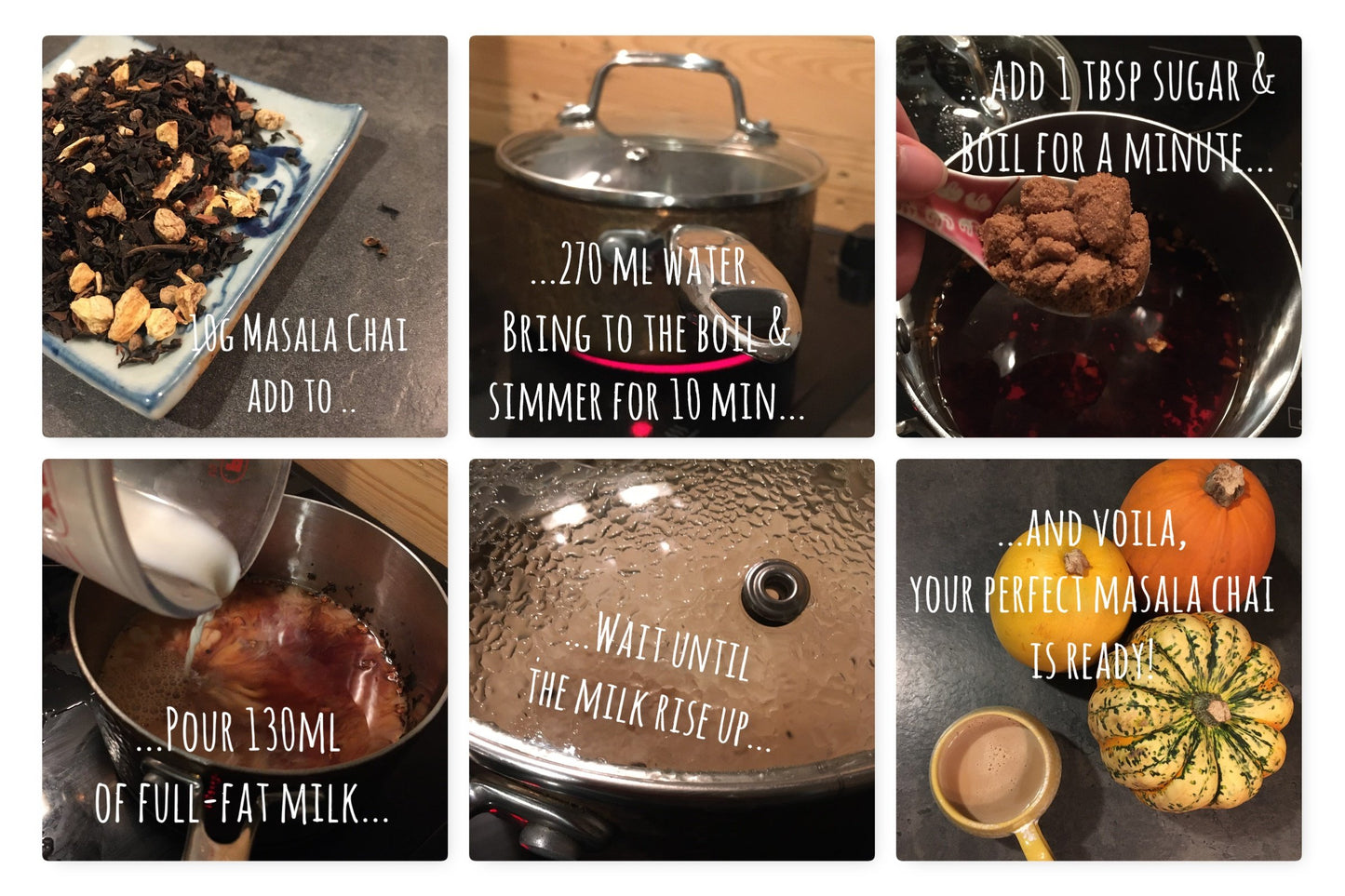 India, Assam, Charaideo district, Sonari town, Mangalam Tea Estate

In the far north east corner of India lies Assam and it's plantations scattered along the Brahmaputra River which starts in Tibet. The river valley receives more rainfall per annum than any other location on earth. Teas from here are known for their depth of flavour, heaviness and maltiness. The grade of this Assam is Flowery Broken Orange Pekoe, which means broken leaf – an excellent grade for making Masala Chai or Spice Chai.
Ambience

Leaf: Deep brown and coppery leaf with an abundance of golden tips, releasing an aroma of earth, spice and malt, mixed together with real pieces of great quality spices such as cardamom, cinnamon, ginger, cloves and black pepper.
Infused leaf: Infused leaf is coppery-brown, very earthy in aroma with a tiny hint of citrus and spices.
Liquor: Fully made Masala Chai is made with milk and sugar (or honey). Full bodied, rich and spicy, sweet liquid, very malty in taste with notes of biscuits and spice and a very spicy after-taste.
Malty, spicy, milky and SWEEEET! The Ultimate treat!

"Litlle Poetry" by JD
"Almost naked and dirty from the ground
No sandals, no hat, not even a prestige background
Hiding from the scorching sun in this merciful shade
The true master of spices and a master of a trade
His hands wildly spread from the sky to the ground
He is pouring masala chai, into tiny cups of clay, unevenly round
The strong concoction of Assam tea and aromatic spices
A bit of milk and sugar too, he has a great prices
After the first cup you want some more
Like a kid with big smile, you make big roar"