Grade: Superior, Exquisite, Rare - cca 90g bricks
Regular price

Sale price

£15.00

Unit price

per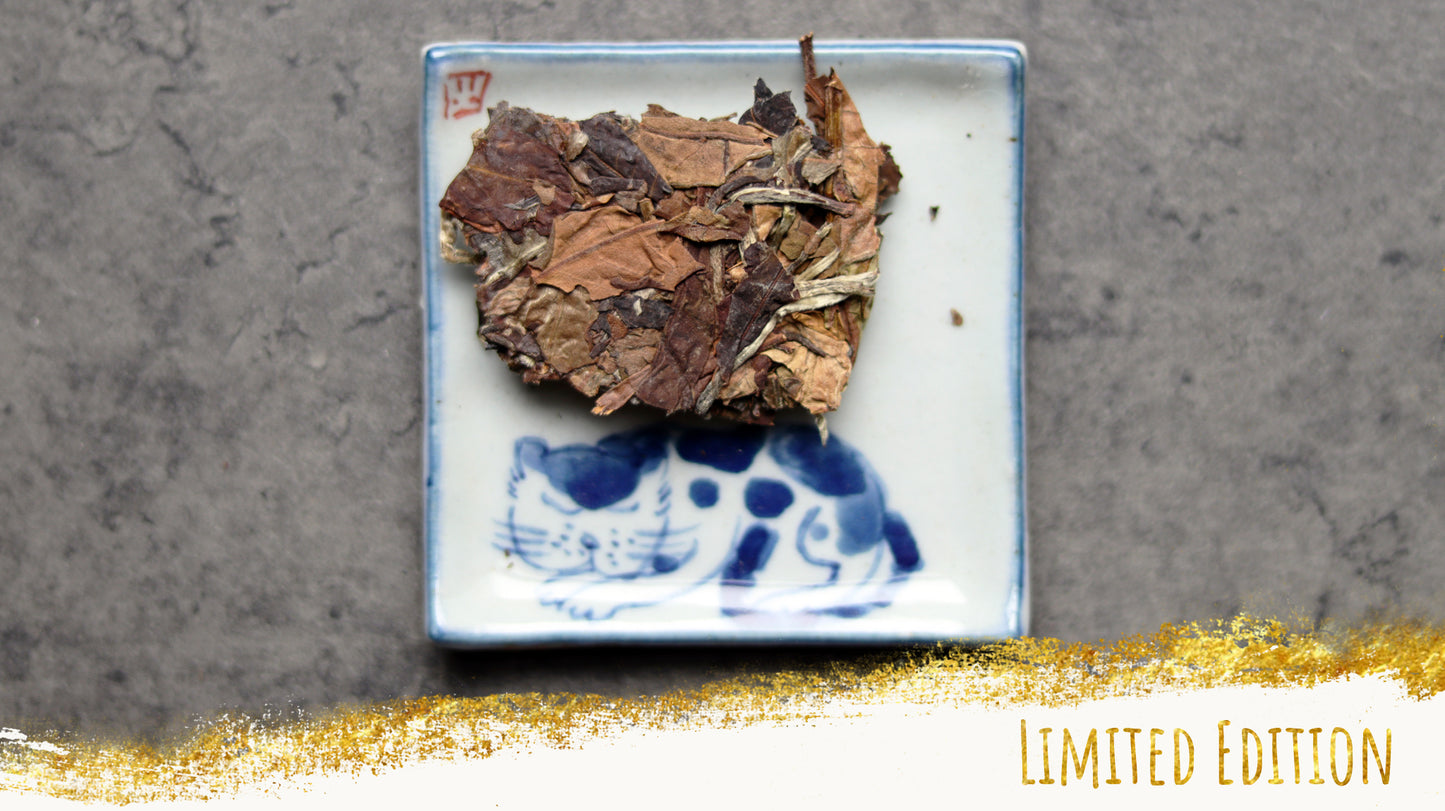 China, Yunnan province, Menghai county, Xishuangbanna, Nannuo mountain

Menghai teas are considered as the benchmark of all Pu Er tea, with the oldest tea factory & oldest tea trees there is a magic in the soil. The soil contains specific white sandstone which is rich in minerals and variety of beneficial bacteria.
Ripe Pu Er teas undergo a heavy fermentation process to speed up the natural slow fermentation of Raw Pu Er teas and meet the needs of tea drinkers who wishes for ready to drink dark strong & full bodied tea. You may notice a Leaf grade on Pu Er teas. This refers to size: grade 1 being the buds to 10 being the largest leaf size. They do not refer to quality, this is determined by the tea trees and processing.
Brewing Method:

Ambience

DRY LEAF: Beautifully compressed large pinkish-green leaves with silver buds. The gentle floral fragrance of geranium, dry herbs and hay is present when unwrapping the brick.
LIQUOR: The cup has a brilliant apricot marmalade colour. Aroma of soft fruit such as peach with geranium flowers is rising from the cup. The mouthfeel is soft and smooth with notes of passion fruit, peach, banana & cinnamon. Aftertaste is like fresh mint, hay & dried herbs. The cup has little acidity and dry astringency.