Cultivar: Roasted Yerba Mate "Ilex paraguariensis"
Grade: Traditional, very good, roasted
Regular price

Sale price

£4.50

Unit price

per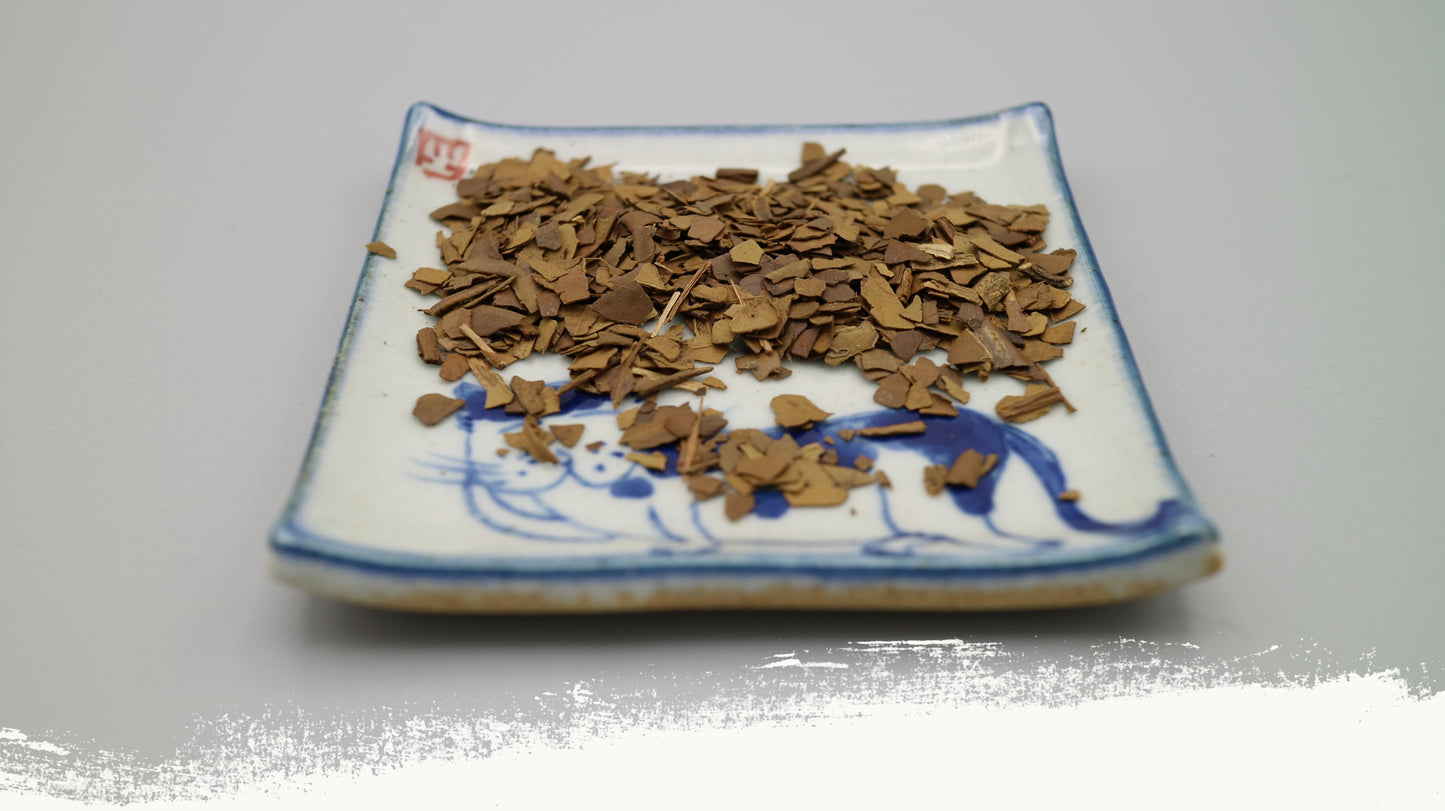 Brazil, Mato Grosso

Yerba Mate is a traditional South American beverage that's been said to offer the "strength of coffee, the health benefits of tea, and the euphoria of chocolate". Sharing this drink from a traditional gourd with straw (Calabash & bombilla) is a sign of friendship and bonding. Healthy benefits of Yerba Mate are increased energy and enhanced mental clarity, alertness, focus, and concentration. It contains many nutrients and vitamins (vitamin A,B,C,E, calcium, iron, magnesium, manganese, phosphorus, potassium, selenium, sodium, sulfur and zinc). It is a fantastic stimulant, overall tonic & for digestive aid and excellent nerve tonic for pain and fatigue/depression. It helps with allergies and sinuses and boost immune system. An excellent morning substitute to coffee. This version is roasted so it gives more caramel & sweet toffee notes.
Brewing Method:

Ambience

DRY LEAF: Tiny light brown leaves cut into a little diamonds, releasing a fragrance of roasted walnuts, tobacco and herbs.
INFUSED LEAF: Porridge-like brown mate has an aroma of smoke, herbs and baked apple.
LIQUOR: The cup has walnut like colour and it is a little cloudy. Liquor is velvety with hints of juicy red apple, summer warm earth, roasted walnuts and toffee. Taste is (pleasantly) bitter at first which quickly changes into beautiful toffee-like sweetness. After-taste has a hint of tobacco smokiness which lingers on the pallet for some time.
"Litlle Poetry" by JD
"Staring into the fire on a thin dark night
Velvety clouds roll by, with a bat flying above
You throw a yellow-brown wet wood log into the pit of the fire
It spits tiny pieces of green diamonds back at, and all around you.
Your snack is a baked green apple. Its flavour mixes with nearby herbs and wet wood
It won't let you sleep...so fresh, so powerful
You sip a bit of a mate from your Calabash and tell yet another story....
The night is fresh and alive....."