Cultivar: The rooibos plant "Aspalathus linearis" is a member of the legume family.
Grade: Superior grade - Free from pesticides and fertilisers
Regular price

Sale price

£5.20

Unit price

per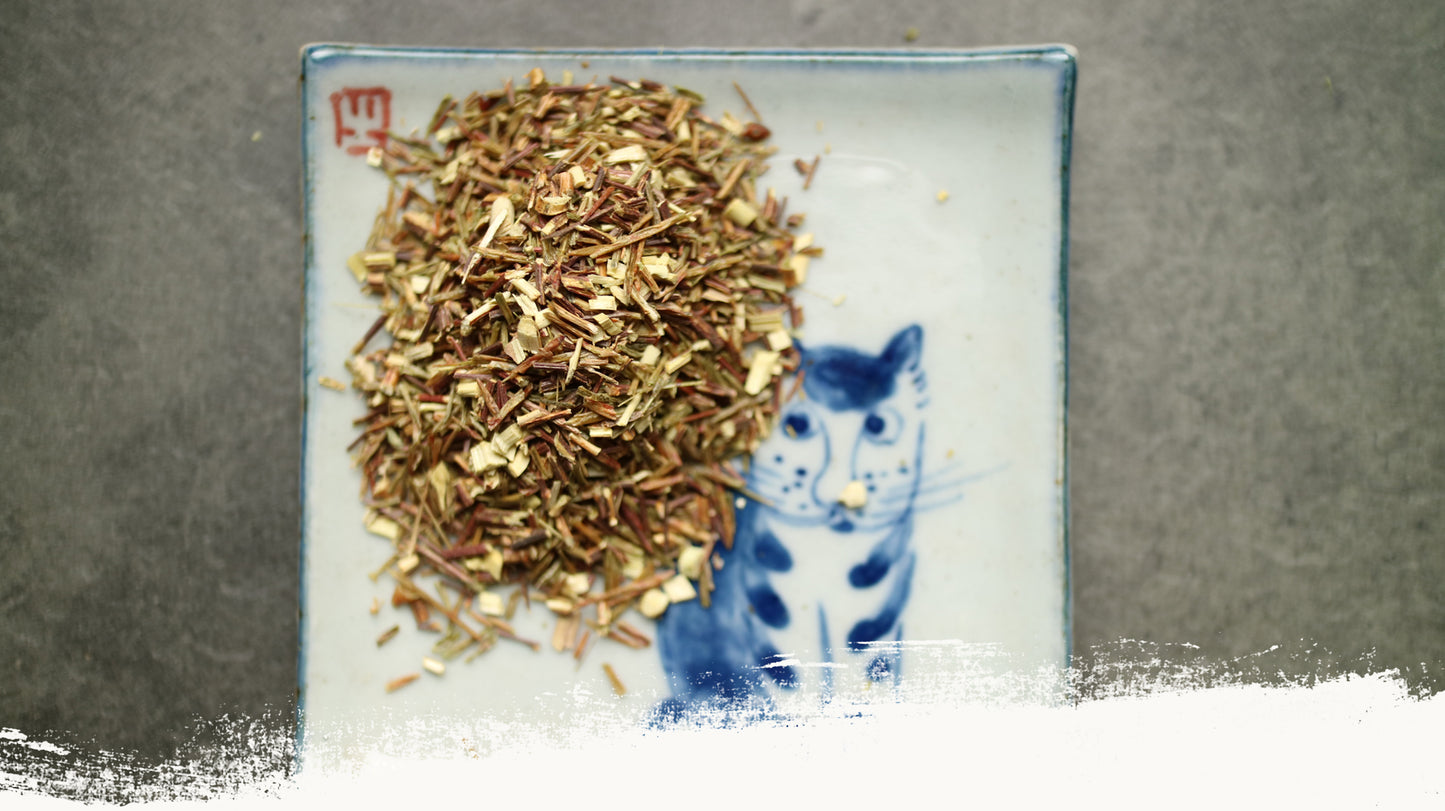 South Africa, Western Cape, Cederberg mountains

Rooibos is an indigenous herb to South Africa's mountainous region Cederberg (north of Cape town) which is a World Heritage protected wildlife area. Rooibos tea is naturally caffeine free and contains 50 times more antioxidants than green tea. It takes about 18 months to grow. The classic Red Rooibos version is usually finely chopped, bruised and left to oxidise in heaps and then left to dry in the African sun, where it changes from a vivid green to a deep mahogany red. A less oxidized rooibos is steamed and dried immediately instead of oxidized, so it remains slightly green in colour and retains a grassy, fruity and herbal like flavour. The raw state of green rooibos has twice the amount of polyphenols (up to 80 mg per cup) compared to green tea, which help to protect the body from free radicals and it also contains double amount of chlorophyll.
Brewing Method:

Ambience

Leaf: Tiny, needle like chopped reddish-green leaves and stalks. Aroma of dried herbs – mint and eucalyptus with a hints of dried fruit.
Infused leaf: The infused leaves carrying an intense aroma of herbs – mint, thyme, pepper and liquorish.
Liquor: Bright and clear amber-orange cup releasing a floral scent of lavender and honeysuckle. The mouth-feel is herbaceous and light in body with a beautiful fruity notes of apricots and peaches. A little bit of wood and spice is lingering in background.
This is an amazing evening drink (caffeine free) or absolutely stunning drink for "hopefully" very hot, hot summer – just let it cool down in fridge with/without a slice of lemon :)

"Litlle Poetry" by JD
"Tiny and chopped, green-yellow and red
hard like a pancake, I think you lost your thread
Eucalyptus, black pepper and mint
rising from my green rooibos tea with a persisting hint
Grapefruit colour cup is super bright
I'm so happy for making this right
Violet, liquorice, fennel some rose and stinging nettle
I'm gulping my tea hot, cold, with honey and let's boil another kettle
Such a floral, lavender, zesty and refreshing cup
No caffeine, no astringency, jeez I'm not going to wake up."