Cultivar: The rooibos plant "Aspalathus linearis" is a member of the legume family.
Grade: Superior grade - Free from pesticides and fertilisers
Regular price

Sale price

£4.50

Unit price

per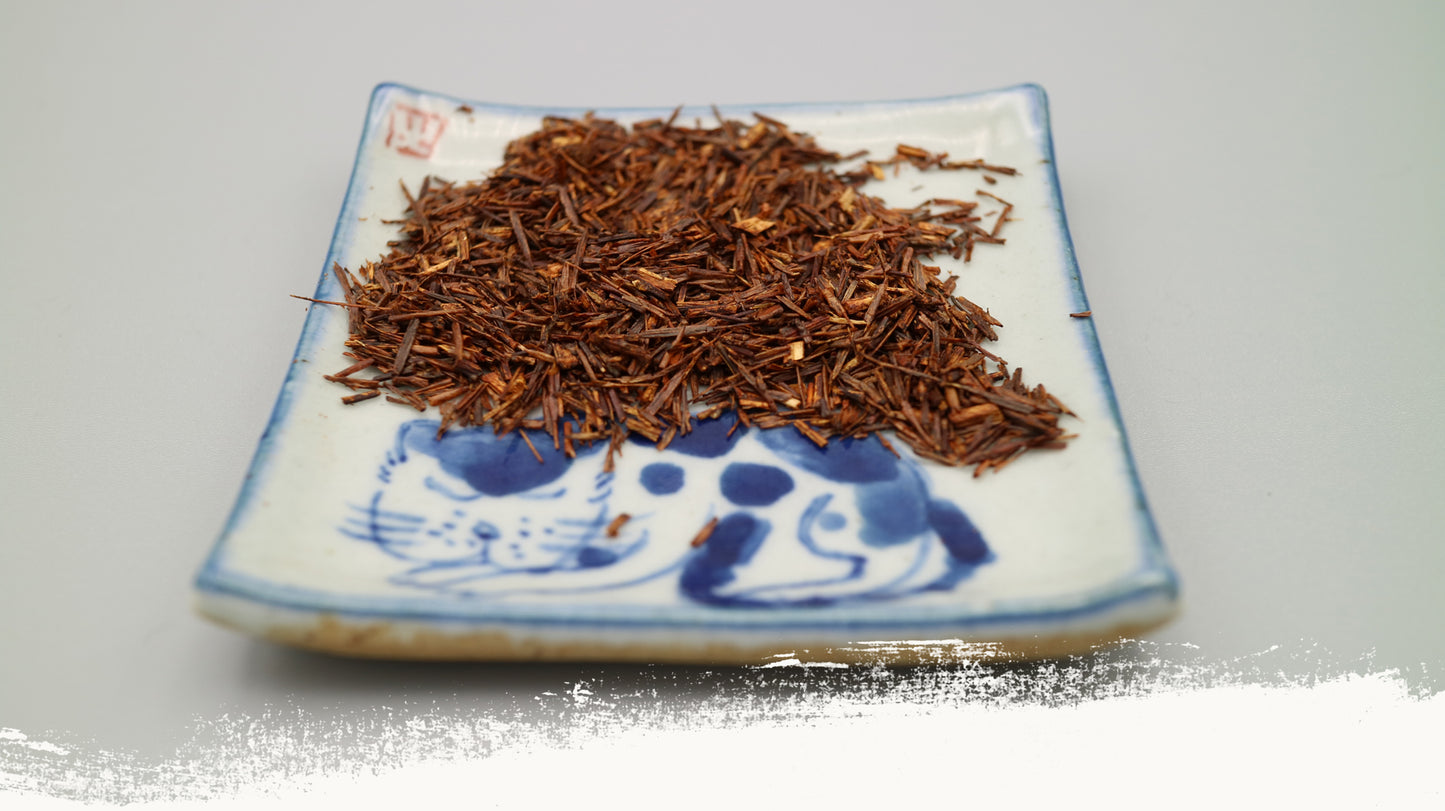 South Africa, Western Cape, Cederberg mountains

Rooibos is an indigenous herb to South Africa's mountainous region Cederberg (north of Cape town) which is a World Heritage protected wildlife area. Rooibos tea is naturally caffeine free and contains 50 times more antioxidants than green tea. It takes about 18 months to grow. Then, its finely chopped, bruised and left to oxidise in heaps and then left to dry in the African sun, where it changes from a vivid green to a deep mahogany red.
Brewing Method:

Ambience

Leaf: Tiny, needle like chopped reddish and very delicate leaves. Aroma of sweet grapefruit, honey and vanilla.
Infused leaf: Super bright, mahogany like mush. Very floral and citrus aroma with hints of geranium and honey.
Liquor: Bright, deep red liquor releasing a floral scent of geranium. Sweet and heavy mouth-feel liquid with beautiful notes of roasted caramel and vanilla, smooth citrusy and herbacious. Amazing evening drink - caffeine free and can be enjoyed with honey and milk

"Litlle Poetry" by JD
"Open your eyes" you hear him calling
You open them, but no one is around?
Only a big Baobab tree standing in this gingery red vast desert
A gentle breeze; as slow an overeaten lion; brings an aroma of nearby grapefruit, and vanilla tree under your nose, what a wonderful smell you think
You blink at the tree and it feels closer? You are out of your mind as he walks slowly towards you
His gingery short leaves falling to one side
When he reaches you he covers you with his incredible shade
The strong smell of vanilla and honey calms you down...
A tiny thought rushes through your mind: "did I walk to the tree or the tree walked to me"?
You fall asleep
Alas, you won't burn"