Cultivar: Fuding Da Bai Hao "Large White"
Regular price

Sale price

£5.50

Unit price

per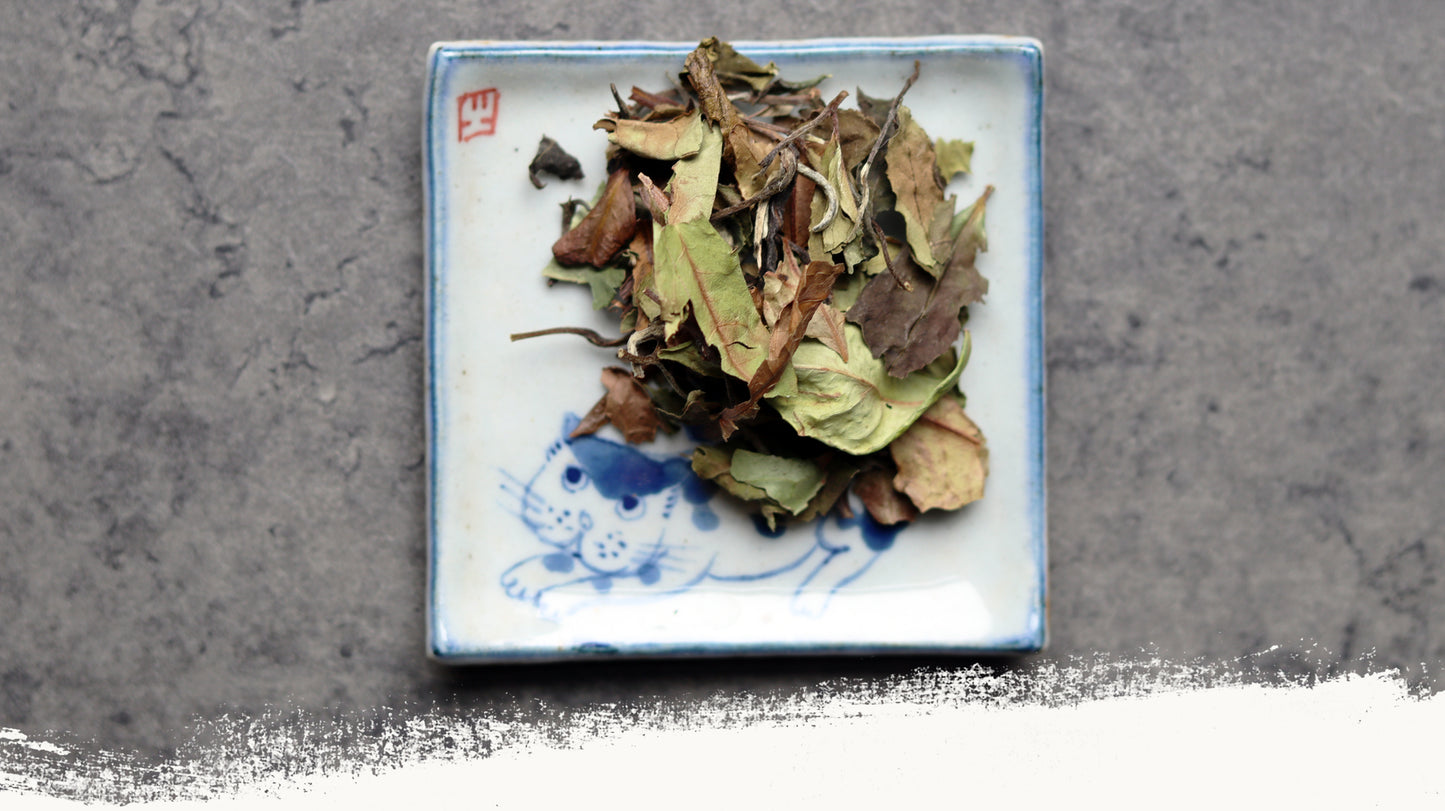 China, Fujian province, Fuding

Our Shou Mei tea is made in Fujian province, Fuding county which lies between Fujian and Zhejiang province in elevation approx. 900m. The name of Shou Mei comes from the shape of the loose tea leaves as they resemble the long eyebrows of Shouxing, the God of Longevity. This tea is produced later in Spring and is made with one bud and three leaves after the individual tea buds that make up Silver Needle have been gathered. According to Chinese, white tea is only the beginning of the journey and with age, it transforms into medicine. They say that in first year tea is just a tea, in third year, it's a treasure and in the seventh year, it's a medicine. White tea has a rich history tied to its medicinal values. The craze for "aged" tea started at the end of the last century.
Brewing Method:

Ambience

DRY LEAF: Large, open leaves with colours ranging from green to light ochre are mixed with an occasional buds, covered with silvery hair. Aroma of dry hay, wood, raspberry & sweet honey like notes.
INFUSED LEAF: Green-ochre leaves, matt & leather like are releasing a scent of toast, wood & honey.
LIQUOR: The liquor is crystal clear of an apricot colour. The mounth-feel is complex, delicate and smooth with floral notes, raspberry flavours, cardamom and honey. There is also a hint of woodiness, hay & almonds. The after-taste is soft and have a distinctive sweet edge. Intense mineral astringency is lingering on the throat and the palate. Beautiful velvety tea which can be brew multiple-times.

"Litlle Poetry" by JD
"Every day you sat in this silvery grey shade
Looking over your steading to far-far away
A bunch of hay stalks, sticking from your boots
With your ancient, pale green skin, but calm to the roots.
You know she is coming; her hands are like soft dried apples
Her skin is like a banana peel, with a couple of freckles.
Sometimes she's mellow, sometimes she's peppery
She loves you to death; she is your muse, your true fairy"